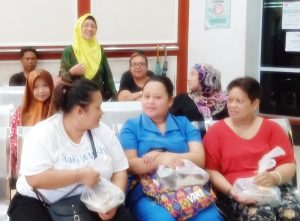 KOTA KINABALU: A Non-Governmental Organisation (NGO) Yayasan Islam Sabah led by its Women Bureau Chief Datin Zaleha Read presented 100 food packages to patients and their accompanying family at the Queen Elizabeth Hospital 2.
Zaleha said it was held in conjunction with the holy month of Ramadan and hoped to convenient those who had to break their fast in the hospital. The food  packages contained rice, vegetables and meat as well as drinks.
"We hope that those who acquired the food package will be able to break their fast in comfort," she said.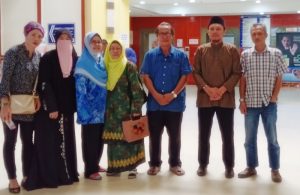 Zaleha accompanied by Yayasan Islam Sabah  Secretary General Goldie Datuk A Sibidol and other members of the Yayasan distributed the food packages to families of patients outside the wards and at the lobby.
Some of the packages were also placed at the Surau (Prayer room) for those who held their prayers and break their fast at the area.
This is the Yayasan's annual event where they give to the needy and less fortunate in conjunction with the holy month of Ramadan.-ce/BNN