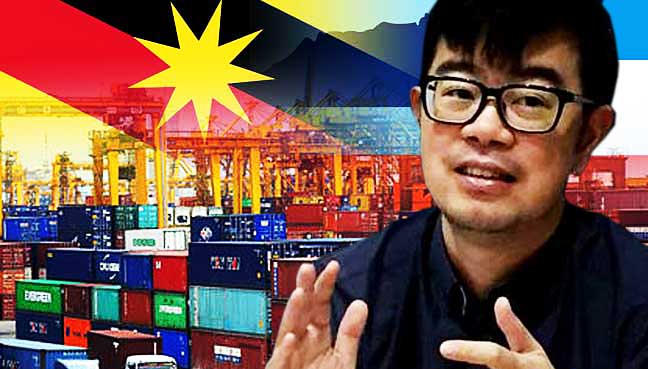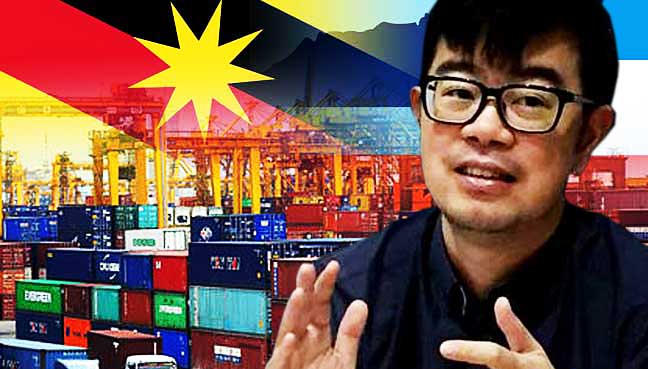 Warisan's Junz Wong also wants the domestic shipping licence to be scrapped for foreign shippers to send goods to Sabah ports.
PETALING JAYA: Warisan vice-president Junz Wong wants the authorities to explain how the move to abolish the cabotage policy for East Malaysia and Labuan will be implemented.
Although he welcomed Najib Razak's announcement yesterday, Wong, who is also Likas assemblyman, said either the prime minister or Transport Minister Liow Tiong Lai must explain the exact mechanism involved.
Otherwise, he said, the announcement that the policy would be scrapped by June 1 would only be a "fairy tale" if it was not accompanied by the necessary legislative amendments.
"Which law or act needs to be amended to achieve the objective?
"Does it concern domestic shipping licences? Does it involve putting more resources into Sabah port to make it grow as big as Port Klang?"
In a statement today, Wong said Najib must respond swiftly to these issues in order for Sabahans to take his announcement seriously.
"Or this will be just another empty promise, which seems too good to be true, to hoodwink Sabahans to fish for votes in a possible snap poll."
Yesterday, Najib said doing away with the cabotage policy in Sabah, Sarawak and Labuan would enable foreign ships to bring cargo directly to ports in the Borneo region, thereby allowing people there to access goods from international markets without having them brought via peninsular Malaysia, as is the practice now.
It is also expected to help reduce the cost of products imported into the region.
Wong said Najib should also ask Liow to remove the domestic licence policy to fully realise the benefits of abolishing the cabotage policy.
He pointed out that under Section 65 of the Marine Ordinance Act, any foreign vessels wishing to engage with local shipping or handle cargo must have a domestic licence approved and issued by the transport ministry.
Even if the cabotage policy was abolished, he said, without removing this domestic shipping licence, shippers would not be able to send goods to Sabah ports.
"Remove this domestic shipping licence policy so that all foreign shippers from China and Jakarta can directly trade with Sabah Port."
Wong also asked Najib to upgrade Sabah's Sepanggar Port in the same way Port Klang and Tanjung Pelepas Port in Johor Bahru had been funded over the past 10 years.
If Najib was serious about making Sabah the region's main port, he said Sepanggar Port's current handling capacity of one million twenty-foot equivalent units (TEUs) was not enough.
"Najib should upgrade our port to handle at least three to four million TEUs if he is serious about realising the advantages of abolishing cabotage as well as Sabah port's future development." BNN