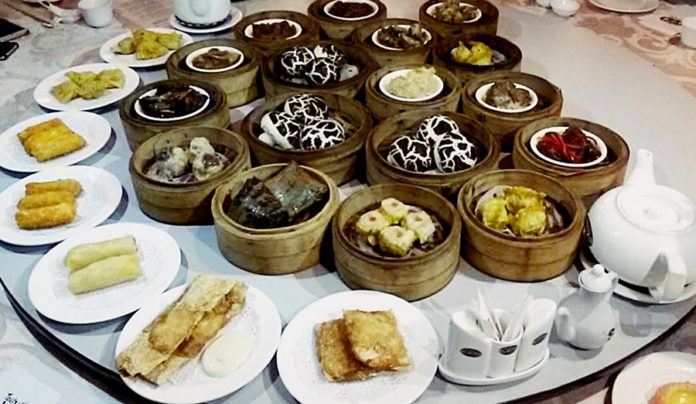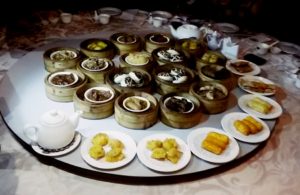 We are celebrating Father's Day on June 18, which is just around the corner. During this time, fathers all over the world are honoured for their contribution to their children and the family as a whole.
All children should appreciate their father everyday of their life for their support and care throughout their children's life. But once a year, children pay special attention to the man in their home, the one that they look to for strength and leadership.
Most will give their fathers presents and throw a party at home. Some take them for a ride or stay in a nice place. Others will take their fathers for lunch or dinner.
For those who want to go to a place nearer to home, but with a pleasant ambience to treat their fathers they could do well to visit Tasty Wok Venition.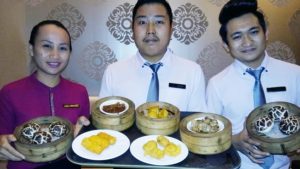 They are offering an array of dim sum items especially for the occasion.  The array of dim sum items offered is mind boggling to say the least. There are Crispy Banana puffs, black bean chicken, prawn puff and braised beef tendon. They are so delicious that one would do well to order two of each.
To add to this, there is also an interesting dish called vegetarian shark fin dumpling and mushroom shared custard buns. The buns are fluffy with yummy fillings.
For those who wish to really enjoy a great dining experience, the Parents Day 8-course menu is highly recommended. The menu comprise of hot and cold combination platter, fish maw with vegetarian shark fin soup, steamed grouper, Thai style teamed corn fed chicken and steamed prawns with glass noodles.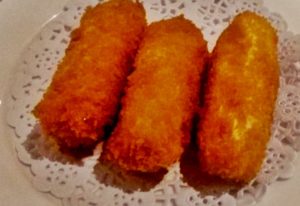 To top that are the abalone mushroom with taukan and broccoli, Yong Chow fried rice and dessert.
Tasty Wok Venation is sited at Jalan Lintas, Lido Kepayan bypass. It opens daily from 8am to 12 midnight and can accommodate 120 people at any one time.  Information can be acquired from 088 728188.-CE/BNN