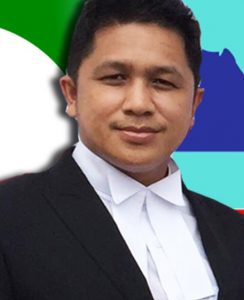 KOTA KINABALU: Datuk Seri Musa Aman should concede to defeat in view of the current situation.
 PAS Sabah legal unit head Hamid Ismail, in a statement said that although, constitutionally Musa Aman's appointment as Chief Minister was valid, it appears that he is not likely to command the confidence of the majority of the members of the Legislative Assembly in recent future.
He said the deflection by at least two of BN assemblymen to Party Warisan Sabah camp will render his appointment as a new Chief Minister null and void.
"The withdrawal of UPKO from BN is also a sign of non-confidence. The fact that two BN assemblymen present in Datu Seri Shafie Afdal's house today is another indication of the same. The big win by Pakatan Harapan in Peninsular Malaysia is the biggest sign that can't be ignored," he said.
In the event a hung government, a re-election would certainly be necessary, he said adding that this will repeat the 1986 history and "we want to avoid that from happening as it will incur lots of cost and burden the Sabahans."
"It is for these reasons that I humbly request Musa Aman to concede defeat. Sabahans have made up their mind. They want a change. The silent majority had spoken. In fact, they screamed for it."-pr/BNN