Dining out is always a pleasure when the food is delicious and up to one's expectations. However, a meal can be an adventure of the palate especially when there is something new on the menu.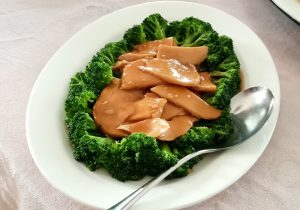 Cherry restaurant, a well known eatery a kilometre away from Inanam township is one such place that never disappoint. They serve various types of food that never fail to please and titillate the palate. That is one of the reason why there are many return diners to this outlet.
One of their latest offering is the Tilapia Set Menu. This menu comprise of eight dishes. The starters is the four treasure seafood thick soup. The soup is smooth and quite filling. This is followed by  steamed tilapia Hong Kong style. The fish is very fresh and steamed to perfection.
The sesame fragrant chicken comes next, a sumptuous dish that invites seconds, followed by Lamb Ribs in BBQ sauce. The salted egg bean curd with fried potato flakes is  next and he broccoli with bailing mushroom. The lychee bean curd is the dessert. This menu comes with rice and Chinese tea.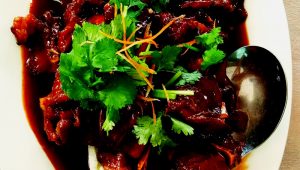 Besides the mouth watering offering, diners will be pleased with the cosy dining ambiance.
So if you are looking for somewhere to dine in comfort and enjoy your food to the fullest, Cherry restaurant is the place to go.-ce/BNN