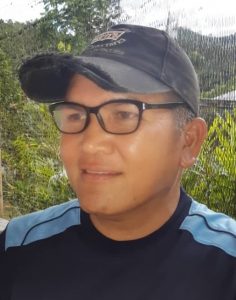 Capernaum Garden in Narinang Kota Belud, brings to mind a certain Galilean Ministry some 2000 years ago, where miracles were performed and the greatest religion was founded.
The garden in Kota Belud is a place where one goes to relax and enjoy the tranquility and calmness of a countryside. There one can enjoy the sounds of the forests and the river that flows nearby the garden. This is a place where night falls in utter calmness….no cars revving up or motorbikes passing by with its engines cranked high.
Capernaum Garden boasts two swimming pools, one for adults at four and a half feet deep and one two and a half feet deep. The water in the pool is from the river that passes nearby.
There is also a natural pool in the river, where guests can enjoy cool and fresh flowing water, with fruit trees and natural bushes along the river.
Its owner Michael Liman, 51, shares he also planted fruit trees around his property and when it's in season, guests will be able to enjoy jackfruits and durians among others. Besides that they also plant their own vegetables.
Besides fruit trees, there are also herbs planted in the vicinity. Guests can request Michael for a walk thru for this where he will share the uses of the herbs concerned.
Those who wish to stay in Capernaum can choose to stay in any of the four cabins or dorm style at the Longhouse. The cabins are quite comfortable and well aired.
There is also a kitchen available for those who wish to cook, but if they require the host to cook for them  they have to inform the management in advance. The food will not be included in the accommodation prices.
Michael says that he will be upgrading his homestay soon, where he will build more washrooms nearer the cabins as well as an eatery. He will also look into constructing more cabins.
For those who wish to stay in Capernaum and enjoy the peaceful ambiance of the garden, they may call Michael at 018 8748845 for more information.-BNN