KOTA KINABALU: One of the leading hotel in Sabah, Sutera Harbour Resort is extending one of its best deals of the year for families to spend the upcoming school break.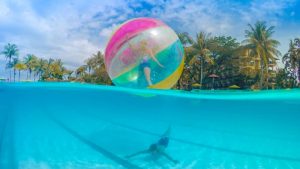 This is a good deal and it is being offered for five days only, with booking period starting from 4 March to 8 March 2020 and stay period from 13 March to 21 March 2020.
For those who wish to stay at the Deluxe Golf View room at The Pacific Sutera Hotel it is going for  RM350nett per night while the modern-contemporary Deluxe Garden View room of The Magellan Suesort is going for only RM400.00 nett per night. Those who stay there are entitled to get 50 percent off on the second room with the same catergory and same date.
Guests will also enjoy free daily breakfast and 20 percent discount on the total bill when dining at  either Café Boleh, The Pacific Sutera Hotel or at Alfresco, The Magellan Sutera Resort.
Those with children will also get to enjoy  the many recreational and kid's activities apart from that wonderful time lapping around the Olympic size swimming pool and other fun pools  across the resort.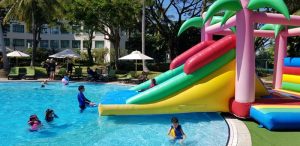 Those who love singing can belt out their favourite numbers at a free 1-hour karaoke session with loved ones after that exciting free 2 rounds of bowling or after a good tee-off (25 balls) at the driving range. The gym and fitness centre can also be utilised for free. Apart from that, guests can also enjoy cue sports like snookers and billiard games as well as racquet sports like badminton, squash, tennis and table tennis. The equipment  are chargeable.
This flash deal is offered exclusively for Malaysians, Bruneians and Singporeans only and is subject to availability at time of reservation. Kindly present nationality documents (passport/IC) upon check in.
Please be informed that this exciting deal cannot be combined with any other offers or discounts. Rate inclusive of 0% prevailing taxes and the Hotel reserves the right to discontinue this offer at any time.
Book direct at http://bit.ly/suterasuperdeal (enter promo code: SUPERDEAL) or contact Reservations at +6088 318 888 or email reservations@suteraharbour.com.my.-pr/BNN