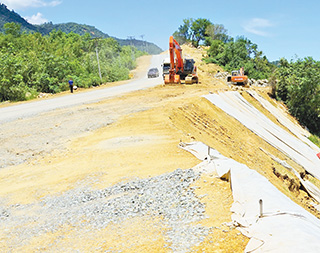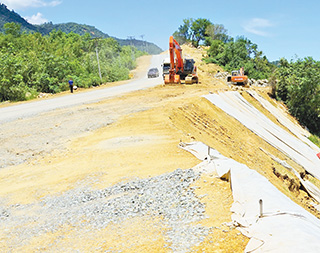 Kota Kinabalu: The new road from Telipok to Kiulu and Ranau is progressing slowly.
Running along hill slopes and hilltops, the views of the horizon can be quite stunningly beautiful.
Daily Express visited a section of the road recently and noted that landowners along the way stand to benefit from this new road to better access their undeveloped lands.
The road project under the Public Works Department (PWD) is undertaken by turnkey contractor Bina Yakin Puri Sdn Bhd for the Federal Rural Development Ministry and expected to be completed by March 31, 2019.
The project, which started on October 1, 2016, is to connect Telipok to Kiulu town and Ranau via Pukak, Pahu, Lokos, Toboh and Randagong.
With its completion, travellers can go to Kiulu from Telipok instead of from Tamparuli, which is also the town where the old Ranau Road starts.
Sabah Tourism Minister Datuk Seri Panglima Masidi Manjun said at the launch of the cruise vessel "Luna" recently that people from Ranau used to walk to Tuaran in the past for trade and supplies.
Currently from the rear of Telipok township, there is a sealed road – Bongaliou Longkou Lama Timpok – going towards Kampung Kebayau onwards to Kiulu but it is very steep and many vehicles struggle to access the steep gradient with many mechanical problems or breakdowns.
With its completion, villagers along the new route stand to benefit from easier access to market for their produce, and for tourists to reach their areas with home-stay development prospects. BNN.