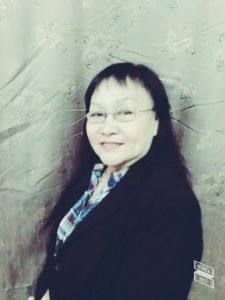 Many and various massage outlets are available in most shopping complexes in the State Capital Kota Kinabalu.
There would usually be a few massage promoters standing outside the outlet, sharing the various types of massages they offer.  These include reflexology, shiatsu, post natal massages, Bali massage, Thai massage and traditional massage among others. One can actually be spoiled for choice.
One might wonder why they mostly chose the shopping malls to carry out their services. It stands to reason that shopping complexes have better amenities, it's in an air conditioned area and of course the traffic is tremendous.
Susanna Jainim Jaris, a masseur operating from Wisma Merdeka in Kota Kinabalu says shopping complexes  are convenient for her as her regular customers know where her shop is.
This knowledgeable masseur, who hails from Papar, says she has been practicing massage for the almost thirty years and has a good number of regular customers.
She has operated in various places, but has since stayed in the Wisma Merdeka because of its strategic and comfortable location.
On her services, she says she offers Traditional massage, Foot Reflexology, Hand Massage and Head Massage as well as shoulder massage. If one suffers pain from twisted ankles and knee joints, one can meet her and get a good relaxing massage.
She opens from 10am to 7pm.
"Massages are good for those who work in stressful environment. It can relieve stress and for some people it's a type of management for pain and muscle tension," she shares.
It is believed that massage therapy may help to relax muscle tissue and improve circulation and enhances the delivery of oxygen and nutrients to muscle cells and helps remove waste products.
Susanna likes to say that shoppers should drop in to relief their stress after shopping. -CE/BNN