An array of delectable food is being promoted by Cruise Café Lounge for all day dining.
The establishment sited at Tanjung Aru, ten minutes' drive from the State Capital Kota Kinabalu is well known for its delicious dishes thanks to its Chef, Chef Lai.
Among his creations are the herbal chicken soup, asam pedas oxtail, yong chap and kailan with anchovies. There is also deep fried lamb with shrimp paste sauce and fried bean curd sprinkled with chinese radish.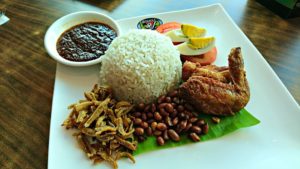 Guests can also enjoy Yam salad and Cruise Nasi Lemak Special inclusive with coffee or tea; or they can opt for the set meal promotion with a choice of either Mongolian Beef or Asam Fish Fillet, that comes with steamed rice, coffee or tea and fruits
"Here at The Cruise Café, we always make sure that we provide not only good food but quality ingredients for our customers. Normally the food menu planning is based on our customers taste and we normally retain the dishes that are top selling. We value the customer's opinion and feedback on our dishes and we believe by doing so, we are able to get more repeat customers to the café," says Nicole Chin the Cruise Manager.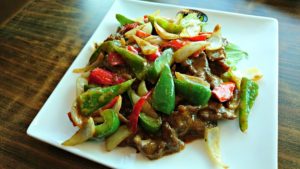 They don't serve pork in the café.
The Cruise Café Lounge opens daily from 8am till 12 midnights. Those who wish to hold a private functions or events at the restaurant, may contact 088 235 446 or 088 246 172.-CE/BNN