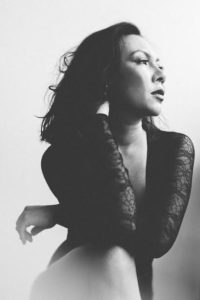 KUALA LUMPUR: Last year's Tiger Jams winner Rozella, recently released a new single entitled "You", produced by Darren Ashley, her mentor during the competition.
The pair has worked together on two previous songs "Dark Side" and "Home to You".
This new collaboration is more delicate and minimalist compared to the rest. You can hear the vulnerability in her voice and the lyrics in this down tempo release.
According to Rozella, "You" is about being hopeful about love despite the uncertainty and possible heartbreak.
"I think it is something that everyone can relate to. We have all been in that situation where we want something or someone that we know we might not get."
A week prior to the release of her latest single, Rozella launched the music video of "Dark Side" on Instagram. It was in conjunction with the one year anniversary of the song and to celebrate having her tracks available on Spotify and iTunes.
Rozella is working with Joshua Chay on the music video for "You"  is scheduled for release after Hari Raya.-CE/BNN