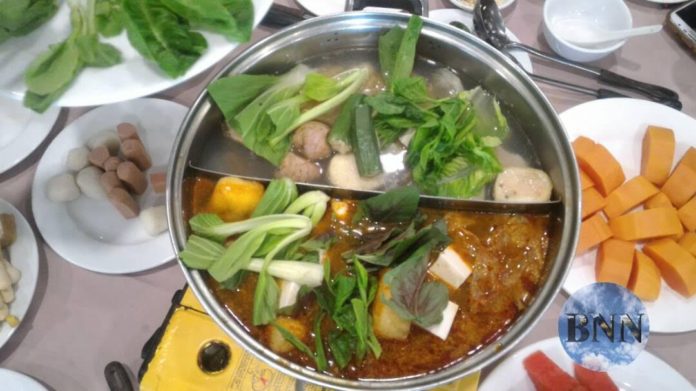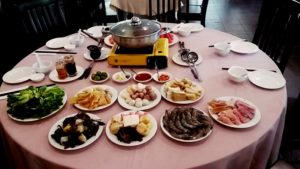 Windbell Restaurant at Lido, Mile 3, Penampang Road, is known for its tagline 'House of Steamboat'. It deserves the name many times over as this is where they serve a wide array of food for the steamboat.  You can choose up to 60 items from the buffet table to sample, in the steamboat or on your plate as a pre-cooked item.
This is a perfect dinner because most of the cooking is all carried out on the table which ensures that everything is fresh from the pot.
The choice of soup stock to cook the food with is chicken or tom yum, or both. This absolutely renders all items delicious, further enhanced with the dipping sauce.
The restaurant is a very nice eatery to dine in; it's spacious and comfortable with friendly waiters and waitresses. The service is swift and prompt.
During the Father's Day celebration on June 18, children and family members could do well to hold their lunch or dinner with their parents here. I am sure they will love the cosy setting and the fact that the buffet is 'eat all you can'.
On that day there is also a bazaar being held at the compound of the restaurant.  There will be several food stalls, refreshment stalls and pre-loved items available there. Besides that there will be plants and vegetables, face paintings and shoe shine services among others.
Children can play at the bouncy castle too.
The Father's Day bazaar and fiesta promises to be a good day out for fathers…and families, of course. So on June 18, from 9am to 2pm, just drop by the Windbell in Lido and enjoy the day. Top it with a good lunch afterwards or dinner. -BNN