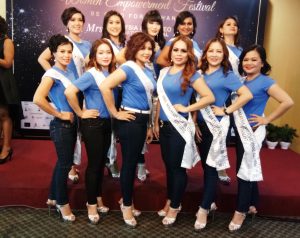 KOTA KINABALU: The culmination of the Women Empowerment festival 2017 will be held in Kuala Lumpur  on Dec, 2017.
The festival which was officially launched in Sept 2017, is themed 'Be Bold for a Change' and organised by June Yap the founder of 'Shine from Within'.
She was crowned Mrs Borneo World 2015/2016 and represented Malaysia alongside other international contestants at the 27th Annual Mrs World 2016 Pageant held in Dongguan china, in March 2016.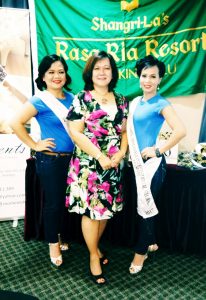 The Women Empowerment Festival include a unique contest that provide opportunities to all Malaysian married women, divorcees or single mothers a chance to represent Malaysia and Borneo internationally.
A total of 18 finalists will vie for the Mrs Malaysia & Borneo International Global 2017's top four winning title and the winners will represent their country at the next Mrs International Global 2017.
There are four finalists from Sabah including two staff of Shangrila Rasa Ria Resort and Spa Kota Kinabalu,  Kthay Milo and Alice Kudus, both from the food and Beverage Department.
The group of participants visited Sabah for five days where they visited various places of interest and took part in motivational and skill related workshop.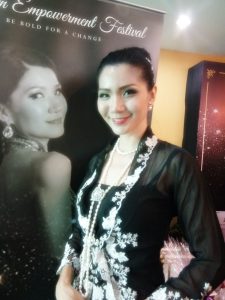 A recent press conference to announce the event in Sabah, saw the attendance of successful entrepreneur Eliza Goh, the founder and director of Zara Boutique Hotel, which is also one of the sponsors for the group, Jeanette Tambakau, the ambassador of Women Empowerment Festivak and Mrs Borneo International Global 2017, Datukk Aminah Ambrose the President of Sabah Women Entreprenuer and Professional Association (SWEPA) and Joanna Datuk Kitingan Vice President of SWEPA.-BNN