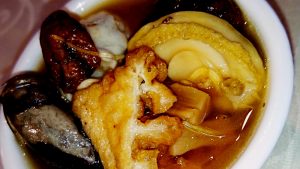 KOTA KINABALU: The dish "Buddha Jumps Over the Wall Soup" may sound strange to some but it is actually a delicious concoction of  12 main ingredients such as black chicken, sea cucumber, dry scallop, fish maw, Japanese mushroom, dry oyster, cordyceps, fish maw steam, pilose antler and ginsengs among others.
The blend of all items' concentration adds to the taste of the soup which make the soup which  is high in protein and calcium.
Chef Liew Khin Vun of Tasty Kitchen, Airways Putatan, said this authentic traditional dish originated and exist in the period of Emperor Daoguang during the Qing Dynasty (1644–1912),the dish has been regarded as a Chinese delicacy known for its rich taste, usage of various
high-quality ingredients and special manner of cooking.
The dish's name is an allusion to the dish's ability to entice the vegetarian monks from their temples to partake in the meat-based dish. Although monks are not allowed to eat meat, it was said that  one of the monks was so tempted that he jumped over the wall to get at the dish.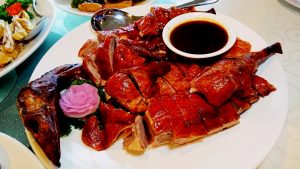 As it is available at Airways. one don't have to jump over any walls to get at the dishes, just drop by and order it.-pr/BNN