KOTA KINABALU: The Palace Hotel Kota Kinabalu hosted 43 boys from San Damiano Boys Hostel of Kiulu, Tamparuli recently.
According to the General Manager Chloe Loo the visit was held under the Hotel's Corporate Social Responsibility (CSR) where the hotel reached out to the rural students to give them a brief insight on the hotel industry.
She said the visit was also to give them an awareness on career options and opportunities in the hotel line.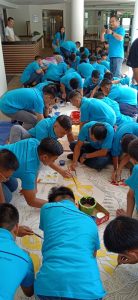 "If they are interested to learn more about the industry, we can accord them internship in future," she said.
Meanwhile, Johnny Suti, the person in charge of San Damiano Student Affairs shared that the 44 boys ranging in age from 10 to 17 years were excited to visit the hotel and to participate in the activities accorded to them by the establishment.
He said the students hailed from all over Kiulu including one from Pitas.  They opted to stay in the hostel as their homes were too far away from the schools mainly St Joseph Primary School and Tun Fuad Stephens Secondary School.
Johnny said presently the hostel was doing well except they needed cupboards for the students to keep their personal items. They also need food.
During the boys visit to the hotel they participated in colouring a greeting on canvas provided by the University College Sabah Foundation (UCSF) Kota Kinabalu.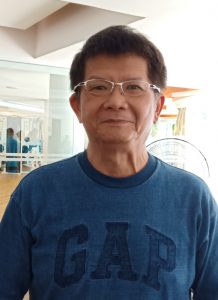 UCSF spokesperson Sylvester Fung said their main objective was to accord the students some fun while instilling awareness on their artistic side. He said they could apply to enroll in courses offered by UCSF, in future.
The boys were later feted at The Palace Hotel's Tangerine.-ce/BNN