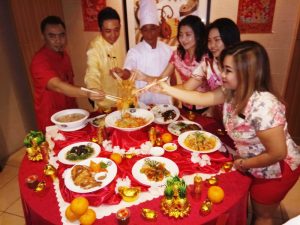 CHINESE New Year is here again and most of us will be looking forward to family dinner and gatherings where sumptuous food abounds. For those who wish to have a gathering in a cosy ambiance besides their own home, they should visit BC Bistro Café and indulge in a little pampering by not having to cook dinner.
To welcome the year of the Dog, the BC Bistro Café has come up with an array of food that are lip-smacking delicious.
Led by Chef Geofry Sebastian, a veteran of 10 years cooking experience, they have come up with a menu that is nothing less than brilliant.
One can start with the imitation shark fn soup with crab meat. Cooked just right it is neither too salty nor too bland. The strands of 'shark fins' are substantial and almost as good as the real thing. That can be followed with the deep fried prawn with superior sauce. Needless to say, this dish titillates the palate. The Chinese style lamb cutlet is brilliantly cooked, very tasty indeed.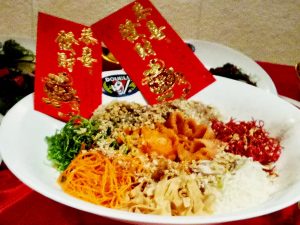 Follow that with the five spices deep fried chicken, and as all chicken dish goes, this one is as delicious as any. The steamed Chinese cabbage with scallop will tone down the taste of the spices and get the taste buds ready for the deep fried red snapper in Thai sauce. Follow that with the stir fried Beef with spicy sauce and three kind vegetables with crab meat.
The feast fit for Chinese New Year revelers and their guests must be started with prosperity Yee Sang, to mix the good vibes for prosperity in the year to come.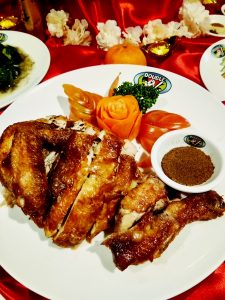 It must be mentioned here that the dishes are all available ala-carte. The promotion is available from Feb 15 to 18. Bookings are available now.
BC Bistro Café is a very cosy place to dine, a definite plus for families or a small group. It can seat up to 60 people at any one time. It is sited at Jalan Ikan Juara 1, Sadong Jaya and serves Asian fusion food. It is open daily from 10am to midnight.
More information can be acquired from 088 266 639.-BNN