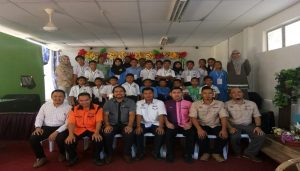 KOTA KINABALU: The International Islamic University Malaysia's Alumni (Sabah Chapter) held a 4X4 Educational Trip to SK Malinsau, Ranau, today.
The educational trip was in conjunction with the programme entitled 'Apa Kabar Kita 2017?' organised by SK Malinsau.
The 4X4 Educational Trip, a series of motivation programs targeting schools in rural areas was organised by the alumni's education bureau led by Dr Rafiq Idris, a Senior Lecturer at Faculty of Business, Economics and Accountancy, University Malaysia Sabah.
Sabah State Education Department Organisation Counselor John Paisal Sadih congratulated the teachers of SK Malinsau for organising the programme which showed their awareness on the importance of this activity, held in anticipation of the coming UPSR examinations.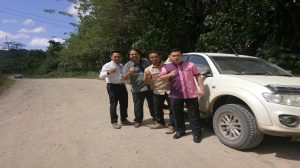 "The school is very supportive to its headmaster Saiman Ruji and his two assistant headmasters' Dahim Hj Rahim and Bedy Sinporokot. Their hospitality are awesome," Rafiq said.
"On the programme's theme, the key themes emphasised in the motivation programme are to increase awareness among students on the importance of having ambition in life, time management and strategy for the UPSR exam," he said adding that  different activities were conducted during the half day programme.
"The activities included a motivation talk, group discussion with facilitators and video presentation among others."
This was the second such programme held under the 4×4 Educational Trip at SK Malinsau, with more of such programmes to be held this year, Rafiq said .
"This emphasises IIUM Alumni (Sabah Chapter) concerns on the education performance of students in Sabah and its commitment in organising more motivation programmes in rural areas this year."-BNN