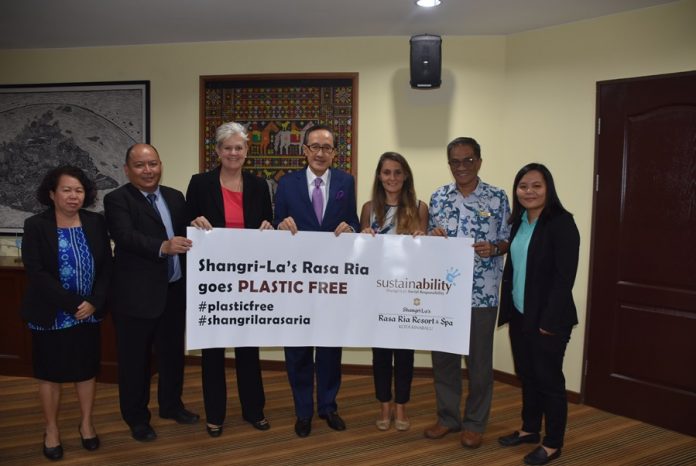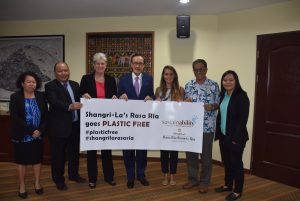 KOTA KINABALU: Shangri-La's Rasa Ria Resort & Spa started its Plastic Free campaign to help reduce its plastic footprint, recently.
The general manager, Fiona Hagan stated that they were committed to ensure that the negative impact of plastic usage in the resort was reduced.
According to her, they implemented their no plastic straws on February 1 in their establishment recently and it evoked encouraging responses from their staff and guests.
The Rasa Ria has always been committed to caring for the community through education on conservation and practices to protect the environment, she stressed.
"Our management and colleagues are excited to lead the way and to make a difference." Fiona said.
She said this during her courtesy visit to Datuk Seri Panglima Masidi Manjun, Minister of Tourism Culture and Environment at his office recently.
In 2012, Rasa Ria took its first step towards going plastic free and built its in-house bottling plant that purifies water through filtration stages, producing distilled drinking water and served throughout the resort.
The 1.0 litre glass bottles of drinking water were designed to replace the use of plastic mineral water bottles. This new process translated into a reduction of approximately 365 thousand of plastic drinking bottles per year.
The Rasa Ria's plastic free program was also in line with Shangri-La's key strategies to achieve excellence and be committed to the environment through corporate social responsibility.
The resort would also be educating the community through the embrace programme, guiding students from the local communities to practice a more efficient way of using plastic.
The resort commitment hoped to make a difference in Sabah by reducing the environmental impact of plastic waste and to use plastic more efficiently and intelligently. In turn, this would create a cleaner environment that is beneficial for the tourist in Sabah, the wildlife and the ocean.-pr/BNN