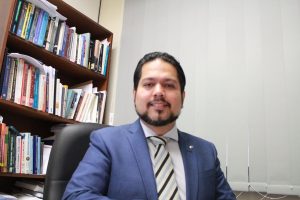 KOTA KINABALU: Sabah's market for export should be diversified to avoid over concentration on certain products.
Dr. Rafiq Idris an Economist and Senior Lecturer from the Financial Economics Program, in the Faculty of Business, Economics and Accountancy, Universiti Malaysia Sabah (UMS) said there was a need for Sabah to explore new markets.
He said this includes Kalimantan and Eastern Europe among others where new market opportunities could be created with the intensification of export promotion activities.
According to him, Sabah trade sector contributes significantly to the economy of the state with diversification of trade as opposed to the ones during the early years of independence.
"In general, Sabah's main trading partners are Peninsula Malaysia, India and China. Its main export products include Minerals, fuels and lubricants and animal as well as vegetable oils and fats at 1 digit level."
In terms of trade integration, Sabah is integrated with other countries via 14 trade agreements. This has somehow among others helped to explain why trade is more with certain countries.
"Having said that, over concentration on certain market is not good from one perspective. If the economies of those countries are not good or in recession, it may affect the imports of Sabah's products by those countries. In addition, change in the provision or import regulation (higher standard or banning of certain products) in certain countries will affect Sabah's export."
If it is less concentrated, the effect will be lesser, Rafiq stressed.
Over concentration in producing certain products or the planting of certain crops when world price goes up may cause over dependence on certain products, he said adding that it is better not to be over dependent.
"When commodity prices go up, it's not a good idea that we switch plantation immediately or put efforts on certain crops only. In this regard, I propose that efforts to further strengthen trade is made with certain region that we may have not fully maximized our potentialities."
"Countries like Balkan states are examples of potential markets that can be explored. Further studies and researches can be made. Greater interaction between chambers of commerce and other stakeholders will pave the way easier and faster."
On why Kalimantan and East Europe should be focused on, he said North and East Kalimantan is our 'backyard' neighbour and the per capita income is reported to be slightly higher than Sabah.
"This indicates purchasing power. For the case of Balkan States, the existing trade volume is relatively low. With this further potential diversification, it is hoped that the economy become less volatile and that more trade will take place."
"I propose that a trade agreement with Balkan states after studies being made is looked into. The benefits should not only be on export merchandise of but also tourism."-pr/BNN