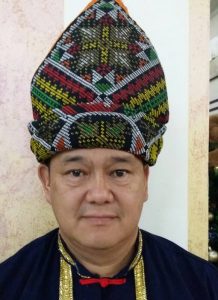 KOTA KINABALU:  The construction of the network of roads to ease traffic jams in Inanam with allocations approved during the last State Election will be implemented.
Parti Kerjasama Anak Negeri (PAN) candidate for the Inanam State seat Terence Tsen said he would prioritize this implementation to ensure  that traffic jams were not concentrated in these areas.
He said road mishaps had occurred  due to heavy traffic flow and as such he would ensure the roads were constructed as soon as possible.
"The roads in question are to Magkadang Inanam from Bantayan to Nountun. The other one is from Kiansam to Tatahan to Taipan, " he elaborated.
He said the other road was from Taman Nelly to Taman Khidmat which was under construction presently.
Terence also voiced his concerns on the drainage problem  in the constituency as the area experience flash floods and flooding whenever it rained.
"I believe this problem can be minimised through proper drainage system,  periodical cleaning of drains and drainage maintenance," he said,  adding that he would sit down with the relevant authorities to look into this problem,  upon his election as State Assemblyman.
He said there were many and various  development activities that he wished to implement in Inanam for the betterment of the people.
This included youth development through sports and entrepreneurship,  skills workshops for women as well as social programmes for the elderly.
In this respect, Terence appealed  to all residents  of  N13 Inanam constituency to support him in his bid to ensure that the area receive attention in all areas of development.
Terence will be facing five other candidates from other political parties for the State Assembly seat.-pr/BNN