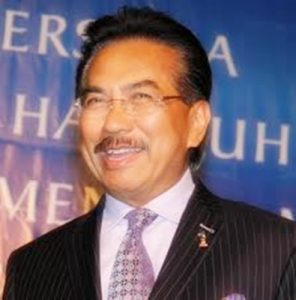 KOTA KINABALU: Barisan Nasional (BN) chairman Tan Sri Musa Aman was sworn in as Sabah Chief Minister last night at the Istana Negeri before the Head of State Tun Juhar Mahiruddin.
Musa, who was also State Assemblyman for Sibuga, managed to defend the post after the Parti Solidariti Tanah Airku (STAR) announced to join BN in a special press conference yesterday.
Sabah BN only won 29 state seats against  Party Warisan Sabah who won 21 seats in the 14th General Election on May 9. Warisan with two other allied parties, DAP and PKR had won 29 state seats collectively and was at a tie with BN.
However, the total number of BN seats increased to 31 when STAR President , Datuk Dr Jeffrey Kitingan announced that he and Robert Tawik @ Nordin chose to merge with BN to form a Government.-BNN