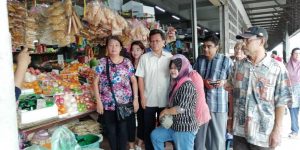 KOTA KINABALU: Chief Minister Datuk Seri Panglima Haji Mohd Shafie bin Haji Apdal commended Dewan Bandaraya Kota Kinabalu (City Hall) for keeping the Central Market clean.
In a statement after a surprise visit to the Central Market here Sunday, Shafie said the whole City should be always kept clean as Kota Kinabalu is now a popular tourist destination.
"We do not want the tourists and even Sabahans to walk past uncollected and smelly trash as this will obviously give a bad impression," he said.
However, he stressed that cleanliness of the City was not the sole responsibility of the authorities concerned and that everyone had a role to keep it clean.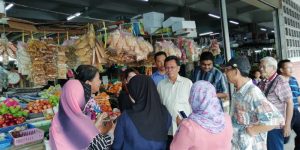 Shafie  directed the Mayor, Datuk Yeo Boon Hai to ensure that priority be given to keeping Kota Kinabalu clean and safe.
As far as the central market is concerned, the Chief Minister said sufficient trash bins must be strategically located so that both vendors and customers can dispose their rubbish easily.
He warned that the seafront must not be used as a convenient dumping ground as rubbish thrown into the sea would turn up elsewhere and spoil the beach front at Tanjung Aru as well as Likas.
"City Hall must be quick to penalise offenders if advice to keep the City clean falls on deaf ears," he added.
At the Central Market, Datuk Mohd Shafie was mobbed by vendors who were stunned to see the Chief Minister call on them and many wanted to take photos with him as he went from stall to stall.
Customers at the market were pleasantly surprised to see the "commotion" and they too sought to have their photos taken.-pr/BNN