KOTA KINABALU: UMNO needs credible leaders of integrity to be accepted by the people again.
Speaking during a meeting with Sabah UMNO leaders in a leading hotel,Tengku Razaleigh Hamzah said such leadership trait was important in reestablishing the support of Sabahans for the party.
A party lead by leaders the people disliked could never hope to get support for their party struggle, he said.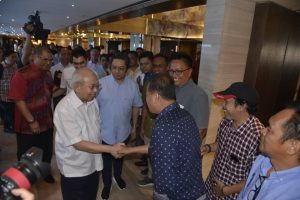 "Restoring the confidence of the people depends on how we far we can stand united," he said, adding that the most important factor was that they could interest the people to support the party again.
"If we have a lineup of leaders that the people disliked and are angry with, it is difficult for us to convince them to join in and support our struggle. With good leadership, I believe the people will resume supporting us," he said.
Ghazali who is also the Gua Musang Member of Parliament also urged UMNO members in Sabah who had agreed to leave the party and form Gabungan Bersatu as announced by PBS President Tan Sri Joseph Pairin Kitingan, to rethink on their decisions.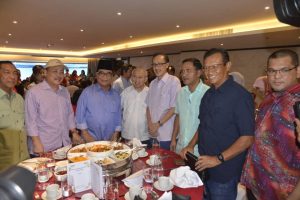 According to him, this choice could have a negative impact and result in dissatisfactions.
"It is their right but they should think carefully as it could result in discontent and allow them to be controlled by others if they were not strong enough. This has happened before," he stated
Razaleigh is running for the post of president of UMNO and will be going against former deputy prime minister Datuk Ahmad Zahid Hamidi who is presently acting UMNO president following the resignation of Datuk Seri Najib Razak.  The party polls will be held on June 30.-BNN