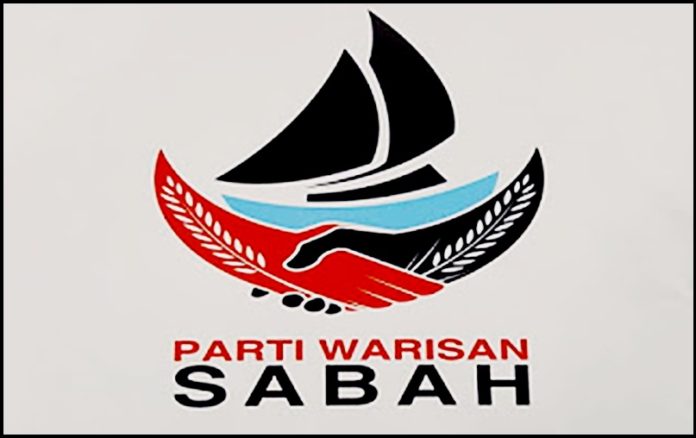 KOTA KINABALU:  Cleftus Mojingol should get his facts right about the proposal on Special Pass to foreigners in Sabah before making any criticism against Warisan leaders.
Jo Nandu, the Political Assistant to Warisan's Treasurer General, Terrence Siambun said Mojingol's criticisms against Christopher Toguk Masudal who is the Special Officer to the Deputy President of Parti Warisan Sabah, Darell Leiking was an indication of just how much governance knowledge he (Mojingol) has.
He said that what Mojingol had said was nothing more than an attempt to seek cheap political mileage.
"In his scathing attack against YB Darell Leiking and Warisan, Mojingol had said it that the Deputy President and the rests of the KadazanDusun leaders in the party have forsaken their obligations and responsibilities in ensuring the security and interests of the said community remained intact."
"Christopher had correctly rebuked Mojingol for using racial sentiment in his attempt to create apprehension among the KadazanDusun communities over the said proposal instead of trying to understand the matter objectively."
Due to his inability to comprehend the issue apart from making a racial-charged statement, it was only apt for Christopher to infer that Mojingol lacked the requisite qualities relating to administration and governance, so perhaps that is the reason why the KadazanDusun communities in Penampang rejected him in GE14," he elaborated.
So it has nothing to do whether one has to be an election candidate or not in order to make a constructive criticism as Mojingol argued, he added.
Nandu also said that  he noted that Mojingol decided to forgo his 'KadazanDusun' argument and listed several more new arguments.
"Surprisingly, he (Mojingol) decided to forgo his 'KadazanDusun' argument after being  rebuked by Christopher and  we now know that Mojingol himself is uncertain whether the said KadazanDusun community is against the proposal to regulate the foreigners in Sabah."
"So it is amusing to see Mojingol continuing to criticise Christopher in his subsequent statement thru another sets of arguments that again highlight his (Mojingol) ignorance on the matter."
He posed questions in relation to the existence of the illegal immigrants in Sabah and demanded  detailed explanation on the failure to take affirmative action on the issue as if Warisan had been holding power all the while.
He should know it that Warisan had only recently taken over the State Government and the Ketua Wira, Dato Aziz Jamman had just assumed the post of Deputy Home Minister.
Cataloging all foreigners in Sabah through this  'regularisation' exercise was only one of the Government's effort to identify and record as many foreigners in the State as possible.
"I can assure Sabahans particularly the KadazanDusun community that there will be affirmative actions to overcome the influx of illegal immigrants to Sabah but we must strike a balance on this issue because our core industries are dependent on foreign labour force," he concluded.-pr/BNN