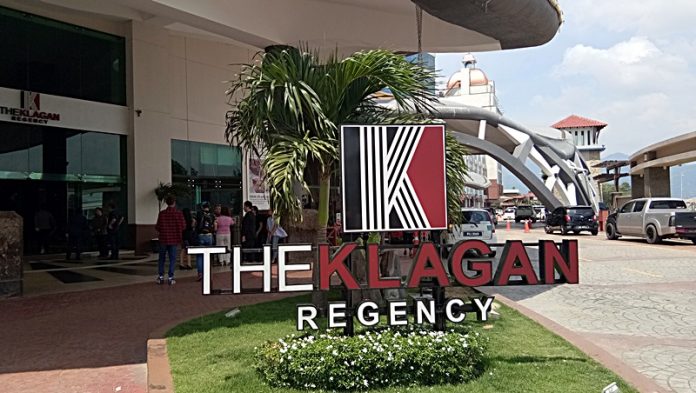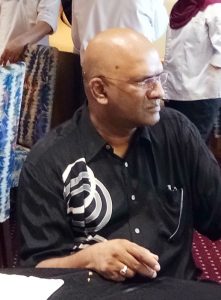 MOST travellers who check into a hotel expect a pleasant and neat establishment with a clean comfortable room. Whether the hotel is a travellers lodge or a five star resort, it is expected that it has the highest cleanliness standards such as clean public spaces, clean neat rooms and good amenities. Most hotels may advocate recycling but this should not get in the way of cleanliness.
In actual fact, a hotel is like a second home and serves one's basic needs that is a place to sleep, rest and eat. Most  times guests are tired and they want to rest on a comfortable bed, with good solid pillows and blankets as well as spacious area to move around.
Other amenities that should meet guests requirements are good food in the restaurants, prompt and accessible services from the receptions, housekeeping area as well as the room services and careful tending to any shortcomings reported by guests.
One of the best establishment that adheres to these norm is the Klagan Regency Hotel,  a four-star hotel located just besides the 1Borneo Hypermall. This establishment located 15 minutes from Kota Kinabalu City, the State Capital of Sabah boasts 269 rooms and suites with five room categories to choose from.
Guests can choose among the five mainly, standard rooms, superior rooms, deluxe rooms, executive rooms and the presidential suites. They are all well furnished, spacious and neat with a welcoming atmosphere. The beds are quite comfortable and they have cabinet room enough for an entire wardrobe. The bathroom is very pristine too, that one almost don't want to mess up the toiletries.
For those who work from their laptop and want to catch up on their job while travelling, the rooms especially the executive suite is recommended due to its space and the facilities such as desks and chairs. The coffee paraphernalia is nearby so one just have to reach out and put the 'kettle' on so to say.
If you run out of coffee and sugar, just call housekeeping and they will tend to you promptly.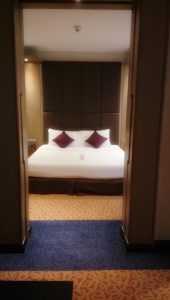 Food is not a problem in the establishment, in fact, food is usually a pleasure due to the expertise and creativity of their dedicated chefs.
Chef Maklin Masimbo  and Chef Liu Soon Yoong are two of the many chefs that provide the Libaran Café with its sumptuous spread. They also serve steamboat in this restaurant. After meals, guests can chill at their Kolapis Bar & Lounge.
Of course guests will not want to be cooped up in the hotel, no matter how pretty the place is. They also want to have something to do. The pool on the seventh floor is a must visit. It is so peaceful up there that one can doze off on the divan placed there. Or they can swim around in the pool and catch a tan.
For those who absolutely want to go shopping, they can just walk down and go next door to 1Borneo Hypermall. This mall has about 300 shopping outlets, leisure and dining outlets. This mall deserves a whole day exploration. There is also a cinema there. So this hotel is ideal for leisure travellers and members the business community as well.
This is because the Klagan Regency is quite near to many corporate and government offices. Its actually just a few minutes drive to the seat of the State Government, the State Assembly building, the Dewan Bahasa and Pustaka as well as the University Malaysia Sabah among others. Those who have dealings with those establishments will find staying in Klagan Regency very convenient.
Personal experience with this hotel is excellent, as the staff are friendly, warm and attentive. The services are impeccable and the food are delectable. It is a hotel that adheres closely to the well tried slogan of 'home away from home' with a definite plus in its well-appointed rooms.
Get more information, call 088 529 888.-ce/BNN