Chinese New Year, one of the world's most prominent and celebrated festivals is just around the corner. This is the time for celebrants to prepare and eat various gourmet food for families and guests.
For those who want to eat in comfort without having to slave over the stove in the kitchen, they will usually go out and eat in restaurants well known for their deliciousofferings, especially prepared for the occasion.
In Kota Kinabalu, one such place that should be looked into and visited during the Chinese New Year is the restaurant at Avangio Hotel, sited at Metro Town. The restaurant offers Chinese New Year set menu for the occasion.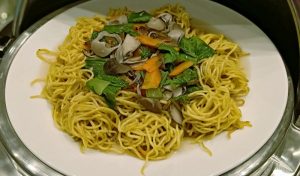 The set menu is an eight-course dinner, seated for ten pax a table. The Chinese set menu is available from RM588, RM688 and RM888. The dishes on this menu are mostly Hakka-food influenced.
A buffet will also be available on Feb 4 to 13. The buffet is available from 6.30pm to 10pm. The buffet cost RM88 per pax adult, RM55 per pax children six to 12 years old and RM55 for senior citizens aged 60 years and above.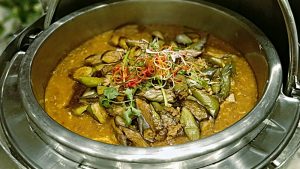 Guests are encouraged to call 088 536888 for more information.-ce/BNN