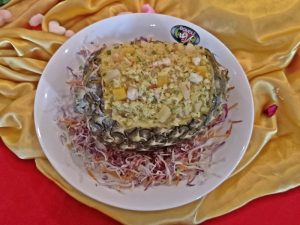 The Cherry Restaurant Inanam is celebrating parents with its food promotion which starts from May 1 to June 16.
Most of us love and celebrate the roles of parents as our caregiver throughout the days of our life but on one special day for instance, we can give them a meal that they didn't cook themselves or by their children.
The main objective is to give them good food, in a cosy ambiance with their loved ones. The Cherry Restaurant Inanam has just what it takes to give parents and their offspring the ideal meal in a comfortable and cheery condition.
They can opt for the set menu of RM698++ per table of ten. The dishes for this includes four hot and cold combinations, eight treasures seafood soup, poached chicken served with scallion oil, pomfret fish with pineapple sauce, kam hiong prawns,  yam ring lohan cai, lotus fried rice, shanghai pancake and osmanthus jelly.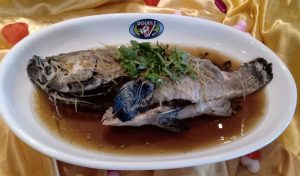 For those who pick menu B costing about RM888++ per table of ten,  they will enjoy the four hot and cold combination platters, cordyceps ginseng fish maw soup, HK Style grouper, Hakka style steam chicken, twin flavours prawns, yam ring lohan cai, pineapple fried rice, Shanghai pancake, Osmanthus jelly and a complimentary bottle of wine.
For booking and information call 088 423718 or 429377.-ce/BNN