We all know that smoking cigarettes is not good for us and that this habit contributes to cancer. However, this is not an impediment to smokers as not all smokers get cancer.
Kicking the habit can be difficult too and even if one can go smokeless for a few days the cravings will always return, and most often than not most will go back to smoking.
There is now an alternative though for hardcore smokers. There is SnowPlus. This is an e-cigarette as they call it that is considered harmless, according smokers an alternative. So, what is Snowplus?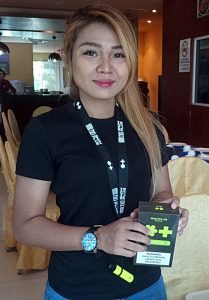 It is a brand of the third largest e-cigarette in the world. In short, its artificial cigarette with several flavours. It is also smokeless and offer an alternative to smokers.
SnowPlus comes with two free pods such as mint and classic tobacco flavours in different colour starter kits. There are black, red white, pink grey and neon. These are SnowPlus limited edition.
They also have the SNOWPLUS Coffee Edition starter kit which comprises an electronic vaporizer and two caffeinated coffee flavoured pods.
"The flavour within is extracted and atomised from real coffee beans and contains zero nicotine. Its pods are designed to be tamper-proof to maintain the safety and quality of its content," says the sole supplier in Sabah, Nadea Leong, adding that this product has zero nicotine.
SNOWPLUS company is based in Beijing and has introduced its brand-new product in Malaysia last year.
Inquiry or  more information can be made through Nadea at 017 8667724.-BNN