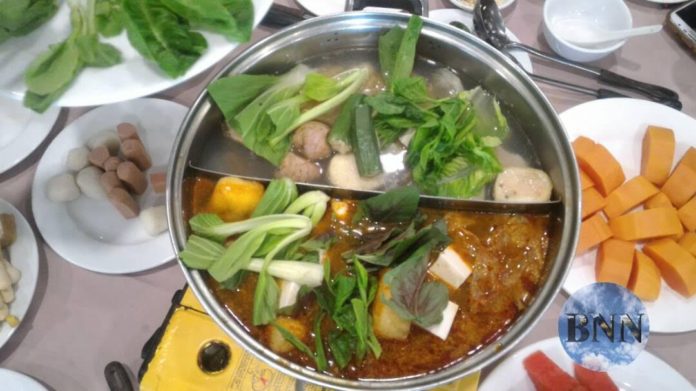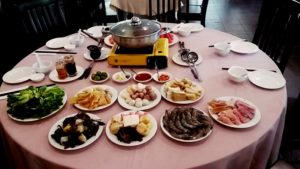 The month of Ramadan will commence on May 26 where Muslims the world over will start their fasting during the day until the sun sets.
During this holy month, they will cook their food and partake of it late in the evening.
Food stalls will also start to emerge, at this time where they sell various types of food for breaking fast. A mind boggling variety of food and drinks will be sold for takeaway. This include fried noodles, rice cooked and prepared in various interesting ways, chicken on skewers, beef, lamb…one can be spoiled for choice.
There are, however, those who want to break their fast in the quiet comfort of a restaurant, where they can sit down, rest and relax before breaking their fast.
Windbell restaurant sited at Lido, Penampang, is one such establishment that offers such service. The place is a stand alone building on a big piece of land with no other noisy shops nearby. There is also ample parking space, a tremendous convenience for most people.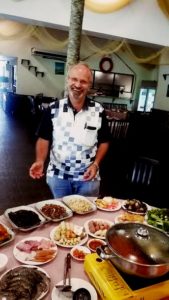 Proprietor Fritz Klug says during the month of Ramadan they recommend their steamboat buffet, as there will be about 60 items on the buffet table at that time.
Steamboat is where a simmering metal pot of stock is set at the center of the dining table and kept simmering. The stock used in the soup at Windbell is either Tom Yum or Chicken…or both. The ingredients are placed into the simmering pot of delicious stock and cooked at the table. The food is usually dipped in sauce.
So the food is always hot, which is good for people who have just fasted the whole day.
There are also pre-cooked foods available, according to Fritz, which includes the hot favourite, chicken feet and fried chicken. There are also  fried noodles and rice as well as Malay cakes. During the fasting month, there will be rendang dishes and other special delicacy.
The restaurant is of course open all day, and guests can drop in for breakfast, lunch, tea and dinner.
They also cater for special functions such as engagement parties, birthday bash and private events among others. Just drop in at Windbell Lido, and discuss your needs.-CE/BNN