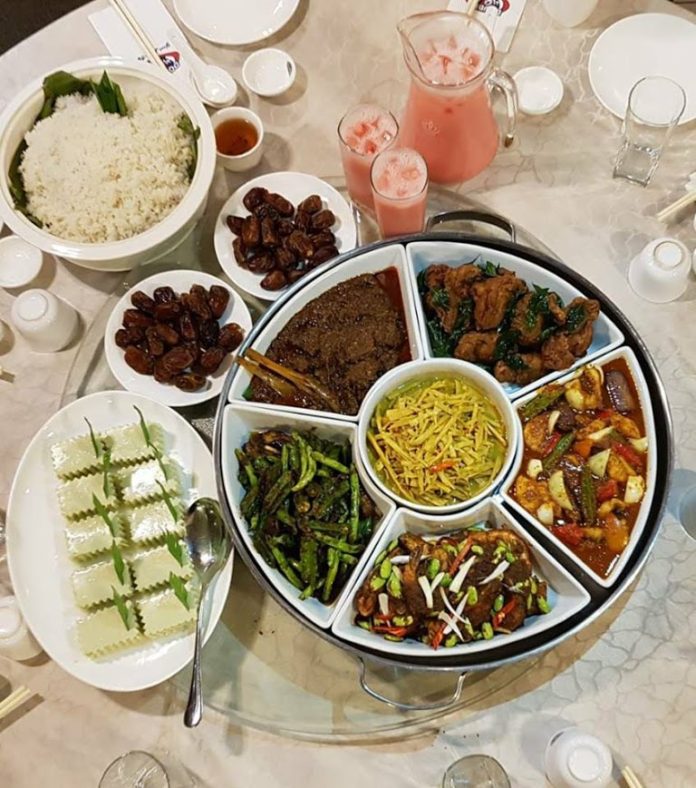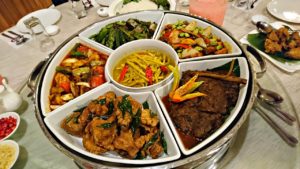 Food connoisseurs in Kota Kinabalu will have a set of scrumptious food to taste as E West launched their latest Dome set promotion recently. This is especially for those who want to hold a special event.
The menu at RM488 plus for 10 people consist of eight delectable items which includes the famous and all time Malaysian favourite Beef Rendang. With this dish comes the Udang Sambal Petai, Rebung Masak Lemak Cili Padi, Ayam Goreng Inchi Kabin and Assam Nyonya Fish Slice as well as  Sayur Kacang Masak Sambal Belacan. There is also Nasi Pandan and Coconut Pudding as well as a set of complimentary air bandung and dates.
Those sumptuous spread are prepared by West Head Chief Chinese Kitchen,  Chef Joseph Chang who is very good at what he does, creating an innovation of food that engage the eyes and titillate the palate.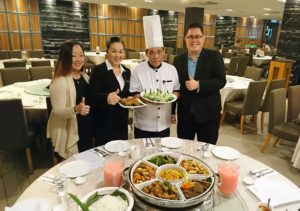 E West banquet hall can cater almost all types of functions either corporate meetings and events, engagements, weddings, full moon parties, birthdays or any social events. The hall can accommodate up to 200 seats for sit in dinner function or 320 seats if combined with restaurant space. Inquiry and reservations contact 088 221 233.-CE/BNN