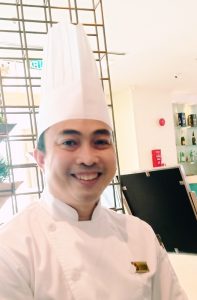 Ramadan, the most sacred month of the year in Islamic culture is just around the corner. This is when the faithful fast for the whole month; abstaining from pleasures including food and waiting until sundown to break the fast.
Families at this time try to eat together in the evening during the breaking of fast at home, enjoying home cooking. However, some people who are working might not be able to go home and cook for everyone. First of all, as they are fasting they are usually too tired to cook. This is where the presence of Ramadan Bazaar plays a part. Those who are fasting can buy food to bring home.
For those who want to break their fast in a comfortable environment, with air conditioning and cosy setting, they should break their fast at Ming Garden Hotel and Residence's Golden Dew Bistro.
Guests who  break their fast at the restaurant will have 290 dishes to choose from on the buffet table. They are serving mostly traditional food such as satey kambing, Rendang and steamboat bakar as well as many other dishes such as Oxtail and Madras Curry. The mind-boggling variety of seafood, meat and vegetables are available for diners from 5.30pm right up to 10.30pm.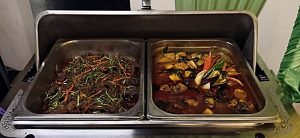 According to their Executive Chef Rosli Putong the buffet available from the first day of fasting expected to be May 6, cost RM100 while those who purchased coupons available from April 1 to 30 are entitled to early bird price at RM90.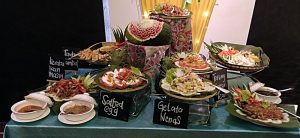 Those who wish to book a table for a group of friends or family must do so at least one day in advance, he said, adding that the Ramadan buffet is open to all diners and not solely for those who are fasting.
He invites all to come and enjoy their Ramadan fare as the array of food available at that time is tremendous and good value for money.
More information can be acquired at 088 528888.-ce/BNN