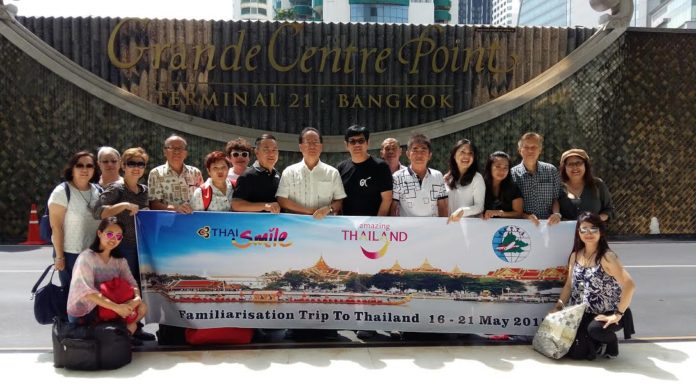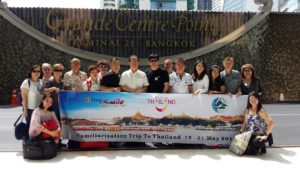 BANGKOK: Sabah should take advantage of the direct flight launched by Thai Smile Airways to woo both Thai and foreign visitors to the state.
Sabah Association of Tour and Travel Agents (SATTA) chairman Dato' Seri Winston Liaw believed the less than three-hour return flight between Bangkok and Kota Kinabalu not only can tackle the Thai and European market but also the Chinese.
As there was a group of Chinese tourists from Beijing boarded the flight here recently, reflected a positive sign to the growing state's tourism industry, noted Liaw.
Meaning to say that now we can use Bangkok as another hub to fly in holidaymakers because currently we are using Singapore via Singapore Airlines, he enthused.
As for SATTA, our goal is to promote two-way traffic between Bangkok and Kota Kinabalu following the launched of the Thai Smile direct flight in March this year, said Liaw during an interview at Grande Centre Point, Terminal 21 here recently.
SATTA has embarked on a familiarisation tour to sample the attractions in Bangkok and Khao Yai at the invitation of Tourism Authority of Thailand (TAT) headed by its marketing manager (Malaysia and Brunei) Richard Lim and Thai Smile sales executive Patrick Tan.
During the tour held from May 16 to 21, the entourage from SATTA totalling 15 outbound operators travelled to Khao Yai in the north-east of Bangkok.
The idyllic town offers plenty of leisure sites for visitors to enjoy their vacation there.
Among the places that were introduced to the local tour operators were PB Valley Winery, Pete Maze, the Little Italy of Palio Village, Farm Chokchai, the Shire and the Bloom.
During the stay in Bangkok, they toured the Asiatique which a shopping centre along Chao Phraya River and watched the live theatre performance of Ong Bak at Show DC.
They also visited some of Bangkok popular shopping complexes such as Central World, Big C and Platinum Fashion Plaza.-MW/BNN