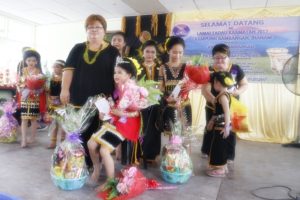 INANAM: Unity is fostered through understanding and tolerance, Sepanggar Member of Parliament Datuk Jumat Idris said.
Speaking during a Harvest Festival celebration at Kg Bambangan Inanam recently, he said the communities in the State has always been known for living harmoniously among themselves since time immemorial.
In this respect, it should be continuously fostered to ensure that the generations in future enjoy this solidarity, he said, adding that events such as the Harvest Festival enhanced rapport and friendship tremendously.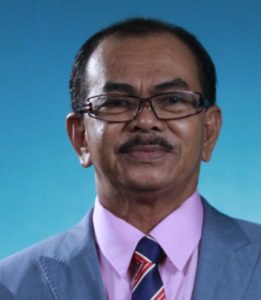 "Today, I attended a non-Muslim neighbour's wedding, and I stayed there until the bride and groom said their 'I dos'. Its normal for me to attend weddings but the implication is we don't differentiate between race or religion," he said.
He also commended the organisers for holding the festival and making it a great success.
Jumat later visited the stalls and sponsored his entourage RM100 of food and drinks from each stalls.
The harvest festival showcased various stage activities, including a Madam beauty contest, Children's beauty contest and an Unduk Ngadau beauty contest. Sports such as arm wrestling and slingshot competition was also held. Other activities include best traditional food contest and best Tapai contest.
About 1000 people attended the event.-CE/BNN