Talent and love for baking, as well as a desire to have her own home business encouraged Siti Fazriana Noor Abdul Rashid's to embark on this venture.
This 32-year old is not new to baking though, as she had been watching and emulating her mother's skill since she was a child. She would watch her mother and grandmother make cakes.
As she grew older she sold food such as popia and curry puff by the roadside of her village at Kg Peringatan, Putatan.
"They sold well, so I was quite motivated," she shares adding that of course she went to school and graduated just like anybody else. Except of course, she was more interested in baking.
After school she went to work for Consfood, in the pastry section of course  and she got her experiences there. She further studied in the Asian Tourism Institute (ATI). Through all her experiences, she managed to perfect her craft and now she is a pro in her business.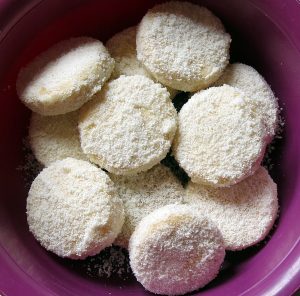 This mother of three operates from her family home in Kg Peringatan Petagas and can bake up to 30 over types of cookies and any type of cakes.Actually she has been baking cakes for a while, catering to birthdays and weddings among others.
During the festive season, she bake cakes for Christmas and Hari Raya, as well as cookies, especially for those who have no time to bake.
"It is also for variety," the soft spoken woman shares.
She shares that she had worked for others before but she had always wanted to open up her own business.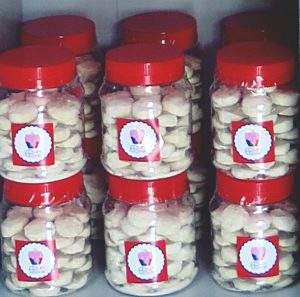 "Its more satisfying to work independently," she says adding that young people who wished to be their own boss should not be apprehensive to open up their own business.
She says they must however know what they are selling before they venture into business. "You should have first hand knowledge of your product and you must be ready to deliver. If you fail once, don't be afraid to start again," she says.
For those who want to order cakes and cookies or even learn to bake them, they can log in at www.fazrianarashid.com.-BNN