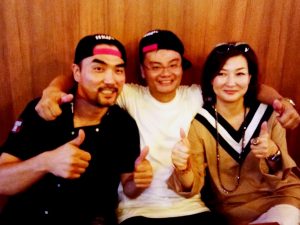 KOTA KINABALU: There are so many ways to cook chicken and so many ways to serve them. One typically boils them, grill them, fry them, cook them with curry or even bake them.
However, chicken is always delicious, in how ever way it is served as long as it is not overdone or over salted.
For those who love to sample new food and want to get away from the usual chicken fare around them, they should visit a new restaurant in town that has gone that extra step to serve chicken in many interesting ways. The shop is called 'Chicken Clinic' and it is sited at Ground Floor of Block F at Plaza 333 right in Kobusak Commercial Centre.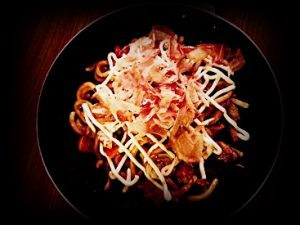 If one is to go with the name 'Chicken Clinic' one's imagination is of a sterile looking outlet with a group of ailing chicken being treated. However it is far from this imagery.
It is a restaurant of course, serving Korean fusion food, with an authentic Korean Chef Louie Seo at the helm in the kitchen. He has a long experience in the kitchen even though he has never trained as a chef academically.
According to him, he just loves cooking and his specialty is turning chicken dishes in masterpieces, not only in presentations but in taste. Judging by the dishes served, he has no fear of going away from the ordinary and thinking out of the box.
One of the chicken dishes that comes highly recommended is the Chili Chicken Udon. The udon is creamy and the chicken taste is very mild. This savoury dish can be the main course by itself.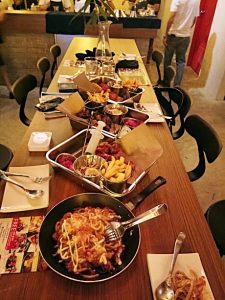 The spicy chicken is not merely spicy, but has a bite in it that enhances the taste of the chicken instead of making it inedible. This dish is definitely a must try in this restaurant. The black sesame chicken is also a must try and repeat order for those who love sesame flavoured chicken.
There must be hundreds of recipes in Chef Seo's memory each surpassing the other in its sumptuousness. But through it all he has one thing that he hold on to. Health.
Nothing healthy in chicken with a lot of interesting sauce one might argue, but the truth is, he makes sure that the chicken is skinless and it is scrapped of fats. The flavours are usually enhanced by natural ingredients of the best quality.
The other interesting facts about his cooking are the level of spiciness in his chicken dishes. There is mild, medium, hot and hottest. They are all tasty though and the spiciness actually enhances the taste.
It is well worth to check out this restaurant, with family and friends. It is a cozy restaurant and the staffs are enthusiastic.-AV/BNN