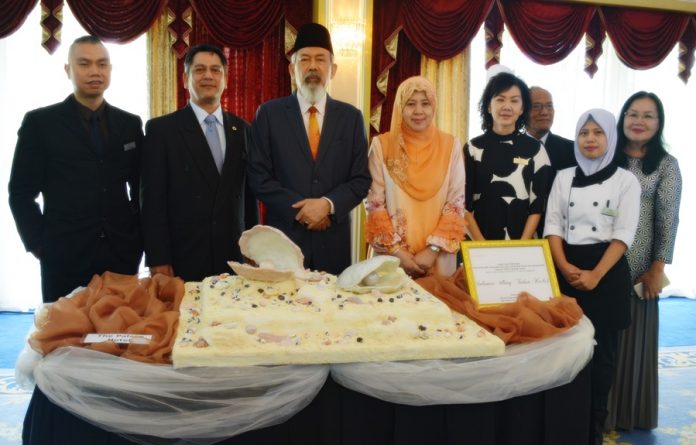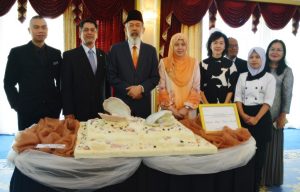 KOTA KINABALU: In conjunction with Sabah's Head of State, His Excellency Tun Datuk Seri Panglima Dr. Haji Juhar Bin Haji Mahiruddin's 64th birthday celebration,
The Palace Hotel Kota Kinabalu presented him with an 18 kg butter cake at the State Istana yesterday.
The cake themed 'Pearl', was inspired by sandy beaches with pearls, seashells and sea horses.
The hotel's pastry team led by Chef Sumarni Sulaeman took about two days to complete the cake which depicted two oysters with their pearls in them, on a bed of sand with seashells and seahorses surrounding it.
The hotel's General Manager, Phang Joo See and her team, Director of food and Beverage, John Malcom and Director of Sales and Marketing Freedie Solibun with other executives presented the cake to the Head of State, alongside cake creations from other hotels.
The Head of State was accompanied by his consort Toh Puan Datin Seri Panglima Hajah Norlidah Binti Datuk R.M. Jasni.-pr/BNN