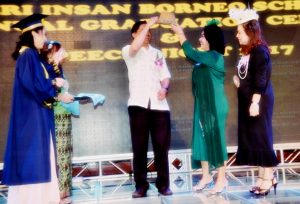 KOTA KINABALU: Seri Insan Borneo School is the first school in East Malaysia to implement Interactive Textbook (I-Textbook) in the classroom.
The school which is based on the 'smart school' concept will implement this mode of learning in  partnership with Learning Port Sdn Bhd, a Kuala Lumpur based company that promotes interactive textbooks that can include multimedia, such as videos and interactive graphics, among others.
Studies are possible as long as students have internet access in their laptop or tablet, according to its Chief Executive Officer Dato Idrus Mohd Satha during the Seri Insan Borneo School 18th annual dinner cum soft opening of I-Textbook Programme.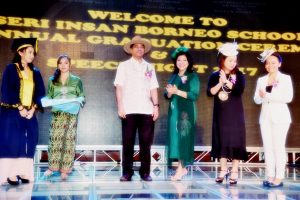 With the implementation of the textbook, Seri Insan will go one step further to accord its students the best education programme and mode of learning both in the classrooms and at home.
Meanwhile, Seri Insan chairman Datuk Dr Sharifah Habsah Habib Alawi said the school have invested significantly on classrooms equipment with this implementation.
As I-Textbooks enable students to review their lessons after class, this will help students to perform better in their examinations, she said.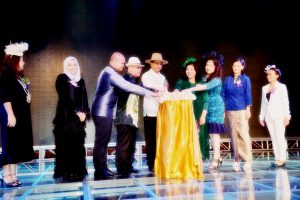 According to her, full implementation of I-Textbooks by next school terms will ensure  positive impact on both students and their teachers.
"We aim to produce students that are competent in using effective technology, which is in line with our 'smart school' concept," she stated
She added that Seri Insan have always endeavoured to provide quality education and instill in young people with enthusiasm to learn, to think independently, to be creative and critical, with a desire to serve their community.
They also believed in according their students equal opportunity to strive for excellence in all they do and to ensure their holistic development, she said.
Also present during tonight's function was Suria Capital Chairman Datuk Faisyal Yusof Hamdan Diego.-BNN