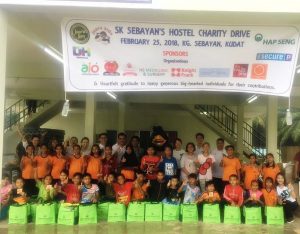 KOTA KINABALU: SK Sebayan's Hostel, Kudat was the focus of a charity drive carried out by Hap Seng Consolidated Bhd., Plaza Shell Tenants and other generous individuals.
The group visited the school hostel in Kg Sebayan Kudat which accommodated pupils from the remote villages in that area.
The hostel's construction was completed in April 2017 and was initially built to accommodate 60 pupils; however its condition did not allow more than 30 live-in individuals. It was also unfurnished due to low government funding.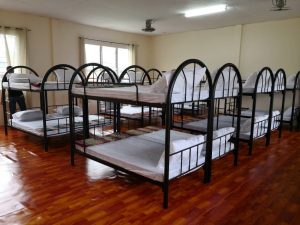 The charity drive was organised and led by Benreza Uzair, Director of Juara Gym and Juara Kindergarten, to aid the students staying in the hostel in their educational journey.
Fifteen volunteers from Plaza Shell comprising of staff of the Hap Seng Group such as Hap Seng Credit, Hap Seng Star, Hap Seng Properties & Hap Seng Plantations, tenants of Plaza Shell and over 20 other volunteers from other organisations contributed their time and effort to this worthy cause.
The Hap Seng group co-sponsored the event by donating furniture such as tables, chairs, storage cabinets, pillows, bed sheets, blankets, towels, personal amenities, stationery, curtains and linoleum floor cover.
Other contributions were food and beverage to the students of the hostel and the school.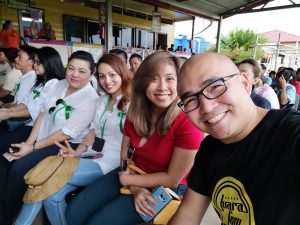 Tenants of Plaza Shell donated the following Gateau House Patisserie – Chocolate and Cheese Cupcakes for students and volunteers, HS Mediclinic & Surgery  gave Multi Vitamins for pupils. Knight Frank Malaysia Sdn. Bhd gave two units of 5-tier shoe racks for the students' dorm while  Chubs Grill contributed McDonald's Happy Meals and electrical appliances for pupils and the dorm
Secure Parking  gave two units of industrial floor fans and one stand fan and Jesselton Souvenirs  gave keychains to pupils.
The charity drive kicked off at Plaza Shell on February 25th with a short briefing by the Chairman Benreza which was attened by more than 40 volunteers, followed by a convoy of cars heading towards the school. The school welcomed the entourage with a cultural performance and a medley of songs performed by their talented pupils.
A token of appreciation was presented to Joanne Wendy Chung, Deputy Regional Director of Hap Seng Consolidated Bhd., by the school board.
After lunch, volunteers headed to the hostel to assist in setting-up of the new furniture.
Activities included group photo-taking, handing out of giveaways to the students and teachers and fun games organised by Juara Gym and Juara Kindergarten for the pupils.-pr/BNN