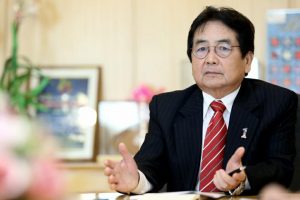 KOTA KINABALU: Parti Bersatu Rakyat Sabah (PBRS) have left Barisan Nasional (BN).
This is the third BN component party to leave the coalition and is believed to have applied to join Pakatan Harapan (PH).
According to its President former Pensiangan member of parliament Tan Sri Joseph Kurup they left BN because they wanted to be aligned with PH to serve their constituencies better.
PBRS candidate Datuk Elron Angin won the Sook State and Kurup's son Artjhur had won the Pensiangan parliamentary seat during the recent election.-BNN