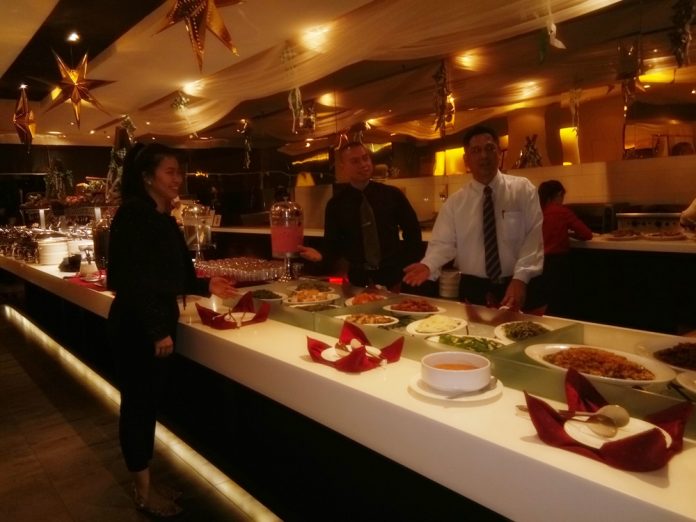 KOTA KINABALU: A sumptuous array  of food awaits those who wish to break their fast at the  Palace Hotel Kota Kinabalu's Tangerine Restaurant during the month of Ramadan.
The main menu includes nasi dagang, beef rendang and ayam masak merah a chicken dish that is one of the most sought after food during the fasting month.  The other much sought after food is the crab chilli-paste.
Other dishes that one can hope to sample are the Sotong Sambal or cuttle fish in chilli gravy, ikan kembong panggang and sayur lodeh. There is also the all time favourite skewered meat, Satay.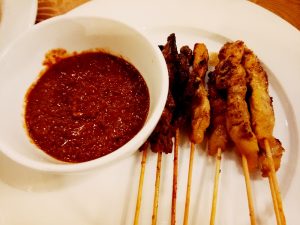 The extensive variety of food offered, including desserts of cakes and sweets will meet the cravings of those want a delectable and filling evening meal.
The Ramadan buffet offered by The Palace Hotel is an annual affair, where the menu is especially planned for diners during the month long fast.
The Ramadhan buffet is going at RM75 per pax adult and RM38 per pax children. Early birds or those that arrive early will only have to pay RM67 adult and RM34 per pax children. This offer ends after May 18.
The Ramadan buffet at The Palace Hotel Kota Kinabalu is from 6.30pm to 10.30pm daily, from May 19 to June 13, 2018.
For the Palace Hotel Kota Kinabalu Ramadan promotion's information and reservation please call  088 217222.-BNN