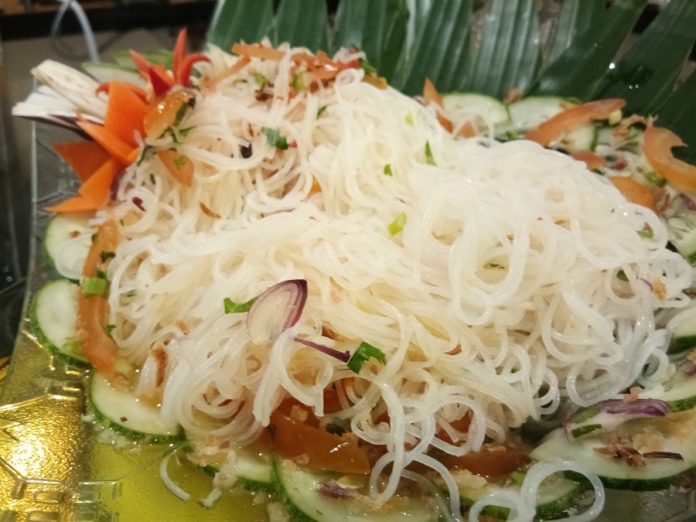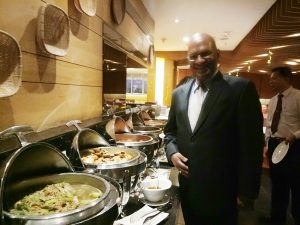 KOTA KINABALU: Diners who wish to break their fast in a quiet restaurant should make it a point to sample the offerings at The Klagan Regency 1Borneo.
Their eatery, Libaran Cafe offer a sumptuous array of food on their Ramadan Buffet table including desserts of cakes and sweets, that will surely meet the cravings of those want a delectable and filling evening meal.
For starters, diners could dig into the salads, which includes fruits and various types of vegetables as well as glass noodles. Dim sums are also available as well as the all time favourite, satay.  They are delectable tidbits to break the fast, before digging into the mains.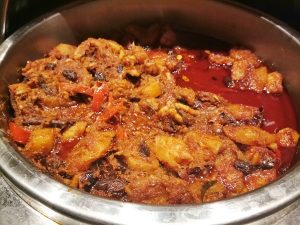 The mains include rice and noodles, grilled fish with condiments, chicken rendang and vegetables. There are also mutton Asam pedas, roasted lamb and nangka or jackfruit masak lemak. These offerings are changed daily, so diners will not have to eat the same food twice.
As for desserts there are fruits and cakes as well as 'ice batu campur' a cold but satisfying treat. Diners should come in with friends and family as the food offered are quite reminiscent of a family buffet. There is nothing as memorable as 'bersungkai'  (breaking of fast) with loved ones.
Diners may also purchase tickets from the outlet where they are going for RM88nett for adult and RM44 nett for children aged five to 12 years old.
Libaran Café, it is an outlet with a spacious layout and can seat about 180 people at any one time. For more information call 088 529 888.-BNN