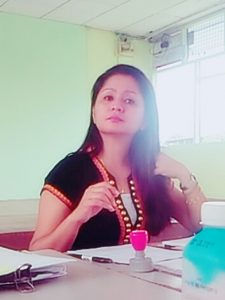 KOTA KINABALU: The harvest festival ensures the perpetuity of culture and tradition, that are the identity of the people.
The Kg Bambangan Inanam Harvest festival to be held on July 7, this year hoped to contribute towards this by evoking the interest and participation of youth as well as the general populace there in the celebration.
The organising chairperson of the event, Laura Dosui said her committee members comprised of those who are excited and keen to hold the festival in their village even though the traditional celebration month of May have passed.
"Various interactive and exciting programmes will be held during the event. These activities will ensure the participation of the community  at  all age level. We want everyone to be involved in the activities and enjoy the day," she stressed.
"Among the interesting activities that await visitors and revelers are traditional sports competition, best traditional food competition and best tapai competition. These competitions are held annually and quite popular with the residents here."
"The stage events, that are usually looked forward to by revelers of all ages are the Singing Competition, Children fashion competition, the Mature Ladies Contest for women aged 55 years and above and of course the highlight of the day is the Harvest Festival Beauty Pageant, or Unduk Ngadau Kaamatan."
According to her, the food during the event will be potluck contributed by generous members of the community, however guests and revelers will also have choices of food as there will be stalls sited there for the event.
She expressed her hopes that residents of Kg Bambangan and the surrounding villages will come and celebrate the occasion at the Village Community Hall (Balai Raya Kg Bambangan) on July 7 starting 9am and make it a memorable day. -CE/BNN