KOTA KINABALU: Infrastructure improvement in Inanam will be prioritized to ensure residents enjoyed better amenities.
Inanam State Assemblyman Kenny Chua said this include improved water drainage and maintenance which could mitigate the perennial flooding problem experienced in several areas.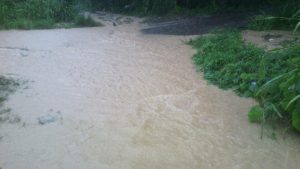 He said he was aware of the drainage problem that results in flooding there, adding that they would look into tackling this problem, soon.
"Besides that, we will also look into improving rural roads especially those that are still gravel," he said, adding tracks and bridges will also be looked into.
According to him, they will be looking into those roads in stages but he hoped that they will be resolved soon.
"We will also look into the squatters' problem. There are many squatters in land that are yet to be gazetted as Kampung land. Most of the squatters are locals. We are looking into alienating state land for them to build their homes," he said.
On the issue of Village Heads or Ketua Kampung, he said they are still deliberating on whether the heads should be appointed or elected.
"On the Village Development and Security Committee (JKKK) we may follow the Federal Government's stand on this," he said.
Chua is also Assistant Finance Minister.-BNN