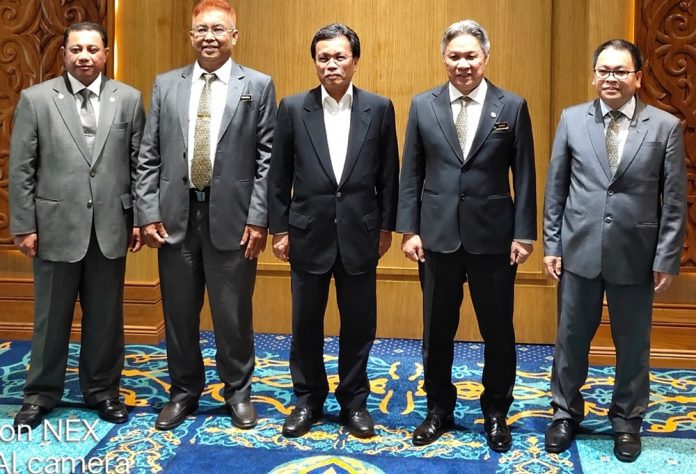 KOTA KINABALU: The Inland Revenue Board of Malaysia (LHDN) is monitoring  news reports of Sabah timber companies allegedly involved in illegal logging.
Chief Executive Officer and Director General of LHDN Dato' Sri Sabin bin Samitah said they are very eager to find out which companies are involved in the illegal logging activities.
"The government, particularly the State, is losing a lot of revenue due to illegal logging and we will get to the bottom of this," Dato' Sri Sabin said after paying a courtesy call on Chief Minister, Datuk  Shafie Apdal at PPNS, Thursday.
News reports on Thursday indicated that teams from the Malaysian Anti-Corruption Commission (MACC) had conducted simultaneous raids on three logging companies in Sandakan and Tawau, as well as the Sabah Forestry Department headquarters in Sandakan.
Dato' Sri Sabin also said that LHDN has an RM4.3 billion target in revenue collection from the State for 2018 and expressed confidence that this was attainable.
On his discussion with the Chief Minister, Sabin said it was a normal visit and he took the opportunity to brief Datuk Shafie on the collection of various taxes from Sabah, among other things.
He added that his visit to Sabah was also to strengthen the relationship between LHDN and federal and state agencies in Sabah.-pr/BNN