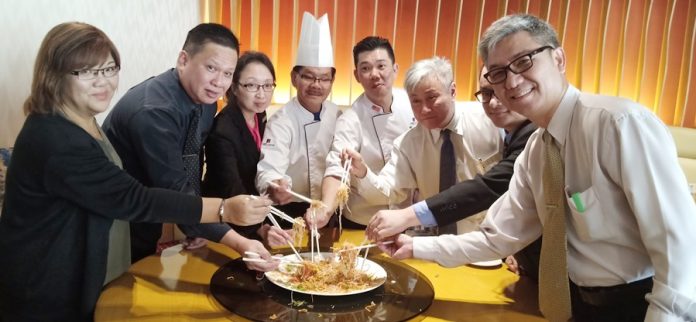 The Chinese New Year is just around the corner and celebrants are understandably excited to celebrate the occasion. This is when families make an effort to gather and interact during the duration. There will be reunion dinner and family feasts together. It is considered to be the most significant meal of the year.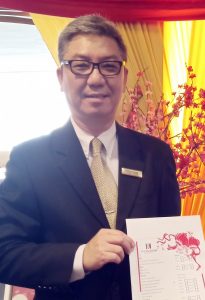 Those who are away from home or just want to dine outside during this auspicious time; they are encouraged to dine at the Klagan Regency 1Borneo's Libaran Cafe. Their Chinese New Year Offerings start from Feb 4 right up to Feb 19. Diners can start their dining experience from 6pm to 10.30pm.
Stephen Lee the Food and Beverage Operations Manager shares that there will be a wide selection of ala carte Chinese dishes available for diners at that time. He says that diners can hope to sample a wide range of dishes especially selected to be served during the celebrations.
"These include soups such as double roasted boiled chicken herbal and fish maw and sea cucumber with crab meat.  There are also roasted duck and roasted chicken," he shares adding that there will also be a variety of seafood such as steamed golden pomfret, soft shell carb with salt and pepper, salted eggs with flower prawns, stir fried sweet and spicy flower prawns and boiled  squid with dark soya sauce, among others.
Besides that there will also be several vegetable dishes and two types of rice as well as a noodle dish.  With these food, there will be complimentary 'Tong Yuen' and 'Nan Gao' withs shredded coconut and tea.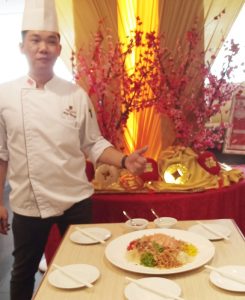 Stephen shares that Yee Sang will also be available for up to six pax and an extra plate for more than ten diners at once.
He also sends his Chinese New Year greetings to all celebrants in the country, staff of Klagan Regency as well as guests and friends.
Information can be acquired from 088529888 ext 1703.-pr/BNN