Cherry Restaurant in Inanam is promoting their dim sums offering to their diners. The delectable have always been available and is in fact the most sought after food for breakfast. Because of the popularity, they are according their diners a chance to eat 15 types of these tasty bites for a mere RM100.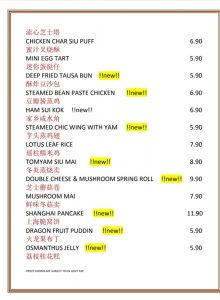 The portions are quite substantial so a single diner might not be able to finish them. So there should be at least two or three people sitting for the dim sum. If they cannot finish the food, they can have it bagged and heated at home.
There are other food available of course with personal favourite being the Mince Meat Kon lau Mee and Homemade Fish paste Tom Yam Noodle soup. However the Singapore Fried Mee Hoon and Home made Fish Paste Noodle soup are just as tasty.
For diners who come for breakfast in a group or family, the is the breakfast combo available. This comprise of Mee Hoon Mai, Deep Fried Mantou with chicken curry and a choice of vegetarian fried meehoon or vegetarian Penang kuey teow.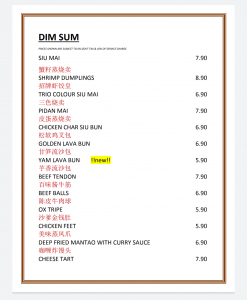 There is also a lunch combo thats suitable for four people. This combo includes fish maw thick soup, marmite lamb or nyonya fish fillet, crispy roasted chicken and braised taukan with Chinese mushroom and seasonal vegetable. And of course Rice.
To appreciate menu , diners should visit the Cherry Restaurant which offers free basement car park facility that can accommodate up to 120 people. The restaurant is well-known for its popular selection of Cantonese style dim sum and other scrumptious authentic Chinese cuisine.
They cater for special function such as anniversary dinner, full moon celebrations, birthday and corporate annual luncheon among others. Cherry Restaurant banquet hall can accommodate up to 250 people at any one time.
Call 0109600370 for more information.-BNN