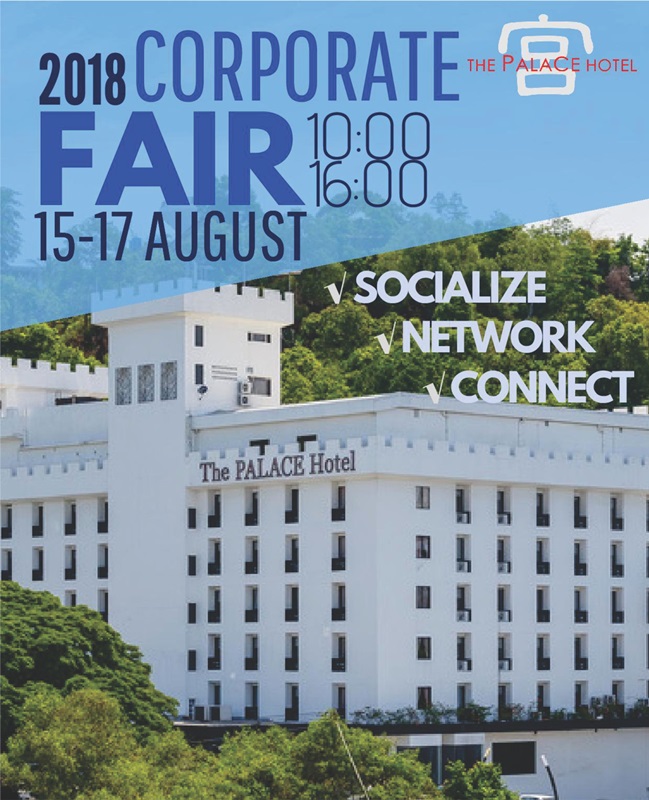 KOTA KINABALU: The Palace Hotel Kota Kinabalu will be holding a Corporate Fair for three days from 15th  to 17th  of August 2018 starting from 10am to 4pm.
The main objective of this fair is to create awareness among the existing and new clientele on what The Palace Hotel have to offer. During these three days, clients will be introduced to new packages, from Meeting Packages to Room accommodation.
Besides that, the client will also be accorded a tour of the rooms, function rooms and other F&B outlets.
For those planning a birthday bash or private party, The Palace Hotel offer Glamourous Lounge, a modern and chic setting with a karaoke system or by the poolside, a perfect place to cool off from the tropical heat and enjoy the food at the patio.
Price and bookings are available upon request and logistics are coordinated with The Palace Hotel's dedicated events team.
Information can be acquired from the sales team at 088 217 222 or email to custcare@thepalacehotelkk.com.-pr/BNN