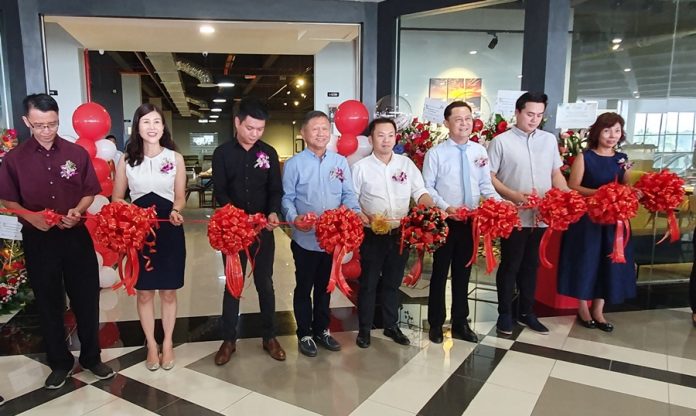 KOTA KINABALU: The grand opening of New Tech Furniture Sdn Bhd and Wimura Sdn Bhd ITCC Premium Outlet was held here today.
It was officiated by Chan Foong Hin P.172 Kota Kinabalu Member of Parliament accompanied by Datuk Cha Hoo Peng, Deputy President of Malaysia Furniture Council.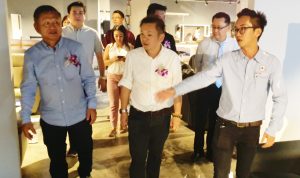 Held at the ITCC Penampang the grand opening of the award winning furniture outlet was attended by Sharon Tsang Siu Lan   President of Sabah Furniture Association.
Also present during the event were Sii Sii Kuok Director Of New Tech Furniture Sdn Bhd, Wah Keng Chung  and Susan Tan So Thien Director Of Wimura Sdn Bhd, Samuel Sii Ung Jie Manager Of New Tech Furniture Sdn Bhd and John Liew Tze Yung Director Of Wimura Sdn Bhd.
They joined the Guests of Honour in the ribbon cutting ceremony to officiate the grand opening during the event.
Prior to the ribbon cutting ceremony, a Lion dance performance was held to mark the auspicious occasion as well as entertain guests and attendees.
In conjunction with the grand opening customers of New Tech Furniture and Wimura were accorded special discounts on purchases of selected items.
Customers today had choices of furniture and electrical appliances ranging from branded items to affordable products.
With outlets in Labuan, Menggatal, Putatan and Dongonggon, they aimed to accord their customers "One Shop for all Home" services with the availability of products within each premise.
The company also take online orders in line with the present market trend.-pr/BNN