PARENTS day is celebrated by the entire family, to thank and acknowledge all that they have done for their children. This celebration acknowledge that parents have invested a lot of efforts and sacrifices for their children.
It is therefore only apt that they are honoured  with one day of celebration in the year. Dedicating a single day of the year for the parents provides their children an opportunity to acknowledge their love and efforts.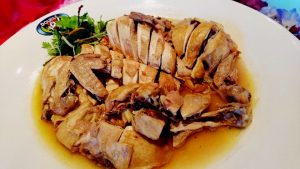 During this day, parents are pampered with outings and presents. Mostly children and grandchildren will bring their parents out for a meal.
One of the recommended eatery to have a quiet but delectable meal is the Runway Café, at Tanjung Aru. They are introducing their latest signature dishes promotion at the café as well as for Parent's Day.
The kitchen team led by Chef Wong Chee Vui, a local chef from Membakut, Sabah with 15 years of cooking skill in fusion culinary will present his creation based on his culinary experiences, latest food trend and of course feedback from customer preferences as well as the popularity of dishes.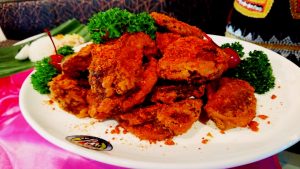 The menu is revised at least once in three months, so there is less risk of repitition. However, some of the most popular items  remain in the a la carte menu.
For Parents' Day, there is the 6-10 pax set menu package priced at RM268+ for JD MEMBER, and RM298+for non-member. Items featured in the menu are Braised Fish Maw Soup, Claypot Fish Head, Wasabi Salad Prawn, Salted Steamed Chicken and HongKong Kailan with Garlic.  There is also Fuyong Omelette served with plain rice and jasmine tea.
For casual diners they can order from the ala carte menu. Among the new signature dishes featured in the list of promotional items with special rates are Ginseng Chicken soup, herbal chicken soup and black pepper ostrich dish.  Other delectable dishes are bean sauce beef and spicy fresh mushrooms, Szechuan Lamb and steamed pumpkin.
Other items in the menu are Tangerine wok fried scallop, roasted duck, steam chicken with scallops.
Runway Cafe was established since 2008, a Fusion concept restaurant cafe serving authentic Chinese, Malay, Baba Nyonya cuisine and Western cuisine and other local favorites. It opens from 8am-12 midnight daily and can accommodate from 80 up to 120 people. It is also available for private functions and catering booking such as fullmoon, corporate dinner as well as any special events. Information and booking can be acquired from 088 218084 / 219084.-pr/BNN