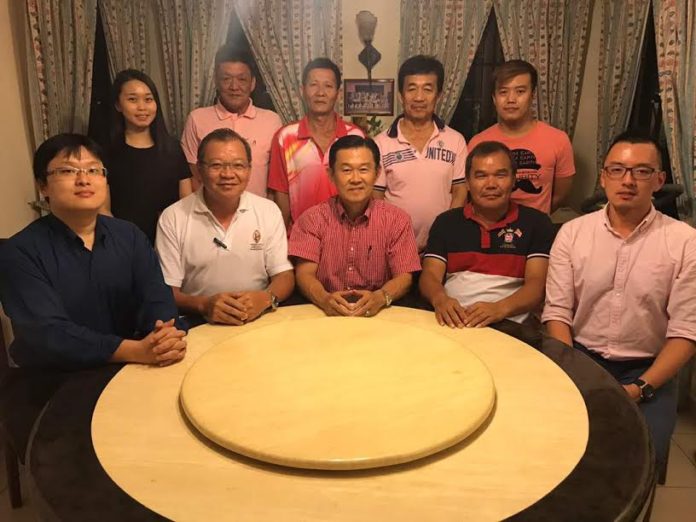 KOTA KINABALU: After several years of 'on-and-off' effort, finally a group of Foochow clan residents from Penampang led by Datuk Paul Kong Sing Chu successfully formed the Penampang Foochow Association recently.
It was officially approved and registered by the Registrar of Society on 3 May 2017.
The 10-member pro tem committee held its first meeting on Wednesday night and discussed on several matters related to the association which included membership recruitment drive, sourcing of a permanent office and activity funds, getting in touch with the existing Foochow associations in Malaysia and worldwide as well as applying for the membership of the Federation of Foochow Associations of Malaysia and the World Federation of Fuzhou Association Ltd.
Kong extends his invitation to all those from the Foochow clan who are residing or doing business in Penampang to apply becoming members to support the association.
The life membership fee is RM500 and ordinary members' annual subscription fee is RM24.
He hopes to recruit around 200 members by end of this year.
Datuk Paul Kong said that for those who are interested to join the association, they can contact him at  016-8139993, deputy chairman Andrew Wong Siong Loh (013-8333555), vice chairman Ngieng Sii Siong (019-8307521), secretary Danny Wong Yew Hoong (019-8811187), assistant secretary Stephanie Kong Yon Yee (010-2255218), treasurer Dr Wong Shu Ngie  (016-6958987).-MWONG/BNN